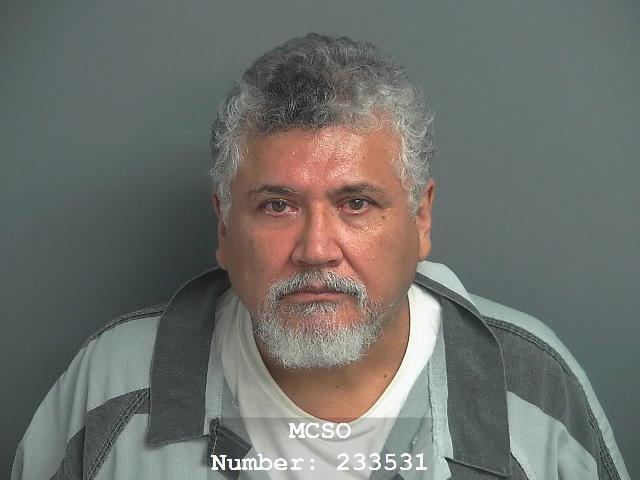 Law enforcement officials in Montgomery County, Texas, executed a search warrant at a rehabilitation center in connection with charges of sexual abuse filed against a Catholic priest.
Montgomery County Sheriff's Office investigators and the local district attorney's office raided the Shalom Center in Conroe to execute a search warrant. The warrant is said to be connected to charges of alleged sex abuse filed against Fr. Manuel La Rosa Lopez, the Houston Chronicle reported Wednesday. Officials did not disclose what type of evidence they were searching for or if they found anything of value.
A 1995 U.S. Conference of Bishops' survey of treatment centers lists the Shalom Center as a facility used by priests who are involved in sex-related crimes, the local newspaper reported.
LaRosa-Lopez surrendered to Montgomery County officials on September 11, following allegations of sexual abuse that victims claimed happened nearly 20 years ago, Breitbart Texas reported.
A woman accused the priest in 2001 of kissing and touching her inappropriately at the Sacred Heart Catholic Church in Conroe when she was 16-years-old. He is also accused by a now 36-year-old man of sexually abusing him for several years beginning in 1998.
The 36-year-old man, who also remains anonymous, came forward on August 10 and accused the priest of sexually abusing him for several years from the late 1990s to the early 2000s. The abuse of the boy also allegedly occurred at Sacred Heart Catholic Church in Conroe.
The male accuser told KHOU the circumstances of his abuse:
The male victim said he became interested as a teenager in joining the clergy and going to seminary. He started to attend Mass and got to know LaRosa-Lopez. Eventually, he got a job where he worked nights at Sacred Heart as an assistant.

He remembered LaRosa-Lopez being known as "touchy-feely," and that the priest's contact with him became more physical over time: first touching on the arm, then hugging, then a kiss on the cheek.

One night, he said, the priest showed him pictures of young seminarians that "he had a lot of fun with," and tried to take the teenager's clothes off and put his hands down his pants. He pushed back and quickly left the residence.
The female accuser told the local CBS affiliate that she met the priest during a weekly confession session at the parish. She said he befriended her and "basically was my only friend." She did not disclose the details of her encounters with the priest but said that he touched her inappropriately shortly before Easter after she turned 16.
She said that when she learned LaRosa-Lopez had been assigned to the Richmond parish, she returned to the archdiocese with her accusation.
LaRosa-Lopez is charged with four counts of indecency with a child by sexual contact. Officials released the priest on a $150,000 bond.
Bob Price serves as associate editor and senior political news contributor for Breitbart Texas. He is a founding member of the Breitbart Texas team. Follow him on Twitter @BobPriceBBTX and Facebook.
http://feedproxy.google.com/~r/breitbart/~3/UgXiQqAoiBg/