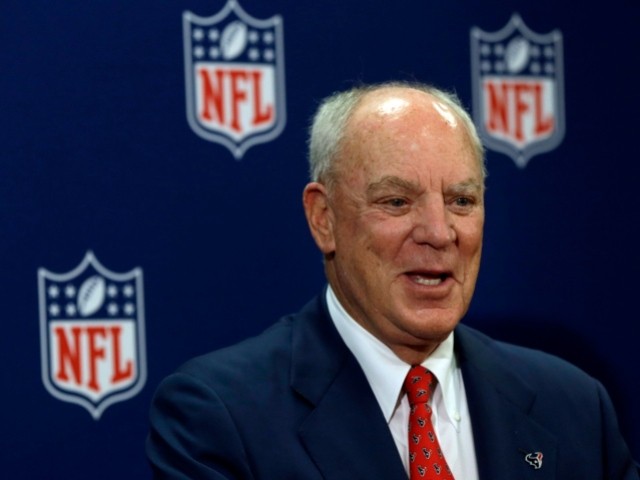 Houston Texans Owner Bob McNair passed away on Friday evening, he was 81 years old.
"It is with deep sadness that we announce Houston Texans Founder, Senior Chairman and Chief Executive Officer and philanthropist, Robert C. McNair passed away peacefully in Houston today with his loving wife, Janice, and his family by his side," the Texans said in a statement.
McNair is most noted for bringing football back to the city of Houston, after the Houston Oilers, the city's longtime franchise, left for Tennessee in 1997. The energy, technology, and real estate giant, landed an expansion franchise for Houston in 1999. The Houston Texans, eventually took the field for the first time in 2002.
Texans head coach Bill O'Brien released a statement on the passing of the team owner:
Mr. McNair was an amazing man who made tremendous contributions to the NFL and the City of Houston. He was a very caring, thoughtful and passionate individual. As much as he cared about winning, I think the thing I will remember most about Mr. McNair is the way he cared about the players. I know how much giving back meant to him and his loyalty and generosity to the City of Houston and our community will never be forgotten. My thoughts and prayers are with Janice and the McNair Family.
McNair is survived by his wife Janice, and their four children.
Follow Dylan Gwinn on Twitter @themightygwinn
http://feedproxy.google.com/~r/breitbart/~3/RIAuA7AE4Qs/