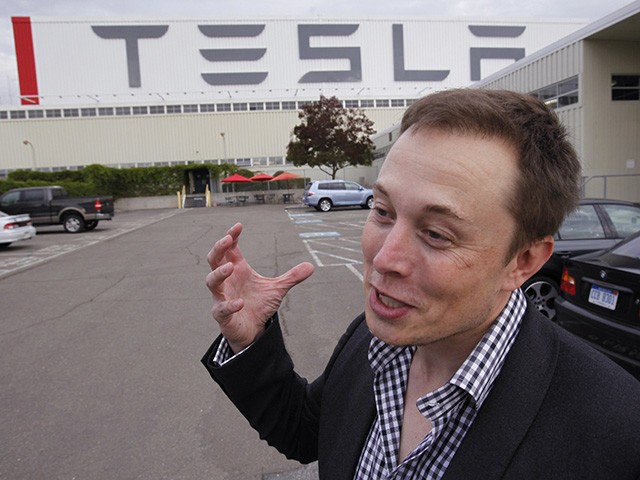 According to recent reports, Elon Musk's Tesla forced employees to "renew their vows" to the company, and the company's recent claims that the Tesla Model 3 is the "safest car" have been debunked by the NHTSA.
Bloomberg reports that a Tesla confidentiality document currently facing a legal challenge by the National Labor Relations Board has revealed paranoia within the company over recent leaks to the media about Tesla's internal practices. Jonathan Chang, Tesla's legal vice president said during the NLRB trial in Oakland: "September 2016, we kind of had this bubbling up of many leaks, you have another leak, and you're like, 'Jeez, another one?'"
The company's solution? A confidentiality agreement for employees drafted by Chang "to remind our employees what their obligations are, and have them renew their vows."
Allegations by a regional director of Tesla that it violated federal labor law is now being considered by a labor board judge in Oakland, some of the allegations include Tesla retaliating against union supporter, restricting pro-union activities of employees, and enforcing a confidentiality agreement which infringes on Tesla workers' rights.
Tesla has attempted to root out leakers by following the "technical trail" left by emails and messages such as metadeta which can provide the time, date, and location of when and where an email was sent from. These attempts have reportedly been largely unsuccessful, but on a few occasions leakers have been caught and criminally prosecuted, according to Chang. Chang described Tesla as an "incredibly transparent" company but when asked why Tesla shares confidential information with all of their employees, Chang said that "the culture of Tesla is one of family, and trust of employees." So far this attitude has not seemed to work well for the company.
Tesla also recently claimed that its Model 3 vehicle is the safest car ever tested by the National Highway Traffic Safety Administration (NHTSA), a claim now being pushed back on by the NHTSA itself. While the Model 3 was issued a five-star safety rating by the NHTSA in September, this puts the car on the same tier as the Honda Civic and the Toyota Camry. Tesla issued a blog post relating to the safety rating which says "…We engineered Model 3 to be the safest car ever built. Now, not only has Model 3 achieved a perfect 5-star safety rating in every category and sub-category, but NHTSA's tests also show that it has the lowest probability of injury of all cars the safety agency has ever tested."
Now, the NHTSA has issued a statement to clarify Tesla's rating:
Results from these three crash tests and the rollover resistance assessments are weighted and combined into an overall safety rating. A 5-star rating is the highest safety rating a vehicle can achieve. NHTSA does not distinguish safety performance beyond that rating, thus there is no "safest" vehicle among those vehicles achieving 5-star ratings.
Tesla previously got in hot water with the NHTSA when they used a similar data analysis in 2013 to claim that their Model S vehicle actually scored 5.4 stars rather than five stars. The NHTSA criticized Tesla for the report and instituted new rules stating that car companies cannot promote their vehicles with anything other than a five-star maximum rating. The Tesla Model 3 has still yet to receive a crash test rating from the independent Insurance Institute for Highway Safety.
Lucas Nolan is a reporter for Breitbart News covering issues of free speech and online censorship. Follow him on Twitter @LucasNolan_ or email him at lnolan@breitbart.com
http://feedproxy.google.com/~r/breitbart/~3/FjCjhydc1TE/