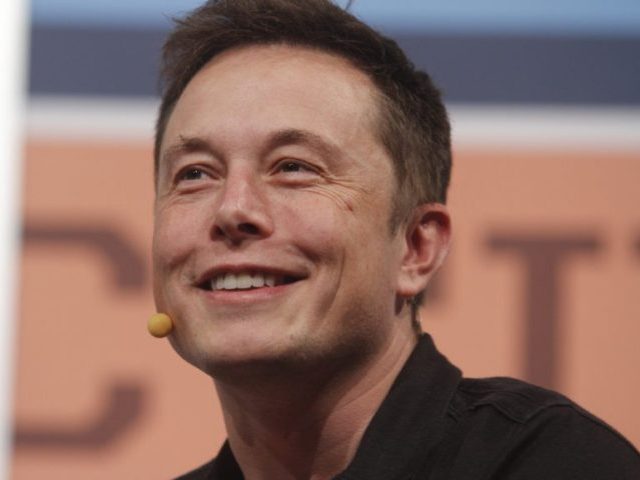 Elon Musk's electric-car manufacturer Tesla has reportedly failed to deliver on the majority of its solar roof tiles while also enlisting the help of unpaid volunteers to work in Tesla dealerships as the company attempts to exit "logistics hell."
Tesla is once again facing product delivery issues — except this time the problem isn't with its cars. The company's solar roof tiles, which were announced in 2016, have still yet to be delivered to the majority of its customers. The tiles came in four different styles and essentially acted as miniature solar panels. Theoretically, the tiles sound like a good idea, as did Tesla's purchase of SolarCity for $2.6 billion — but two years later most of the tiles are nowhere to be seen.
In a Q2 earning's call from August, Musk stated: "We now have several hundred homes with the Solar Roof on them, and that's going well. It takes a while to just confirm that the Solar Roof is going to last for 30 years and all the details work out."
Reuters reports that as of May, only 12 Tesla roof tiles were connected to the grid in Northern California. Tesla did not provide CNBC with an updated figure on how many homes have had the tiles installed, but stated that Musk's "several hundred homes" comment relates to roofs that are scheduled for installation or repair. Tesla has been accepting $1,000 deposits for the tiles since May 2017, but is nowhere close to mass producing the tiles. Musk has blamed production delays on the need for further testing.
At a shareholder's meeting in June, Musk stated: "There's only so much accelerated life testing that you do on a roof. So before we can deploy it to a large number of houses we need to make sure that it's that all elements of the roof are going to last for at least three decades." Tesla has said that roof installations will increase near the end of the year into 2019.
In relation to Tela's cars, CEO Elon Musk noted recently that the company's issues have shifted from production issues to delivery logistics problems. In response to a customer complaining of the long wait time for their vehicle, Musk apologized via Twitter stating that the company was now in "delivery logistics hell."
"There are 42 Tesla's sitting at the Union Pacific Railroad in SLC," wrote one Tesla customer. "My car is one of these. I've been told I was getting delivery the 8th, then the 15th, then the 20th, then the 22nd, and now my delivery has been delayed indefinite. @Tesla @elonmusk… Please make this right."
Musk replied to the customer's tweet with an apology stating: "Sorry, we've gone from production hell to delivery logistics hell, but this problem is far more tractable. We're making rapid progress. Should be solved shortly."
Tesla is now employing a number of unorthodox methods to escape "delivery logistics hell" such as offering home deliveries to customers. Los Angeles metro area delivery manager Jeremy Pomp said in an email to customers that through a new service called Tesla Direct, a Tesla employee could deliver their new car to their door: "This is an exciting opportunity to get your hands on your car sooner and without having to go pick it up. A Tesla Customer Experience Professional will drive your car to your home or office," stated Pomp.
However, at Tesla's dealerships, the company has been enlisting the hep of volunteers to help new Tesla buyers. IGN editor Ryan McCaffrey tweeted at Musk that he and other Tesla owners would be happy to volunteer to help new Tesla owners to get to know their cars. Musk appeared to like the idea:
Wow, thanks for offering to help! The coming week is incredibly intense. If any current Tesla owners who'd like to help educate new owners could head to Tesla delivery centers during midday on Sat/Sun & morning/evening on weekdays, that would be super appreciated!

— Elon Musk (@elonmusk) September 22, 2018
One Twitter users volunteered at Tesla's Littleton delivery center and tweeted about his experience:
Really excited! They were super appreciative that I could spend almost 45 minutes with them going through the different screens explaining settings, and getting their phone keys connected. They asked, "How long did it take you to figure all this out?". I said, "A little while!"

— TheTeslaGuy (@GuyTesla) September 23, 2018
Hilarious highlight of the day: The Jaguar dealers that had just moved in next-door to Tesla Littleton commented on all of the truck carriers of cars showing up, and asked, "where are you going to put all of these?" And the answer was "They aren't staying."

Sad faces…

— TheTeslaGuy (@GuyTesla) September 23, 2018
Lucas Nolan is a reporter for Breitbart News covering issues of free speech and online censorship. Follow him on Twitter @LucasNolan or email him at lnolan@breitbart.com
http://feedproxy.google.com/~r/breitbart/~3/XD1_U2-87Ac/