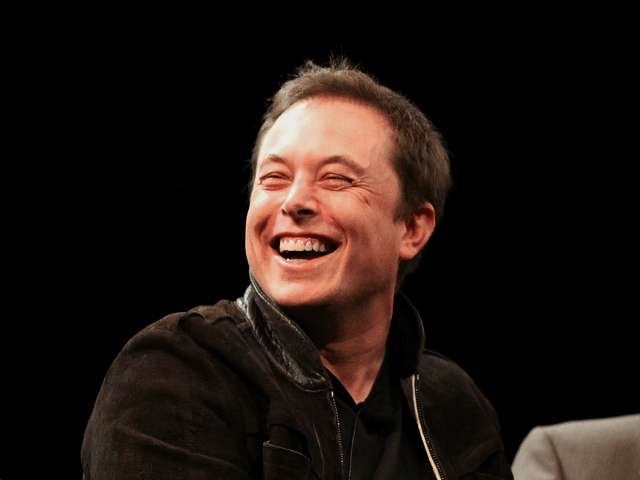 According to a recent report, one of Tesla's biggest cheerleaders visited the company's California plant, which he described as a "crowded mess" that he considers "30% less productive than initially anticipated," which the analyst argues are actually positives for Tesla, arguing that, "Failure is where one learns the most."
Pierre Ferragu, of New Street Research, visited Tesla's producing facility in Fremont, California recently according to Barrons.com. What he discovered there was that the plant was a "crowded mess" filled with "unnecessary complexity," and slow production. A conveyor belt designed to bring parts to the assembly line was scrapped recently resulting in the production lines becoming "30% less productive than initially anticipated." but somehow Ferragu believes that this is a good thing for Elon Musk's electric-car manufacturer.
Unlike most Wall Street investment firms, Ferragu has an optimistic outlook on Tesla with a $530 price target on the company, more than 60 percent above the average Wall Street price target. Discussing the disarray of the California production plant, Ferragu stated: "All this feeds a lot of bear argument on the company. We see it the exact opposite way. Failure is where one learns the most."
It appears that Ferragu believes that as Tesla works to boost its production levels, the company can only improve. "By shooting way too high, Tesla failed on its original plan, but achieved a world class result," Ferragu stated. "The next production sites will be much more efficient, and will ramp very rapidly." Despite Tesla's long history of production issues, Ferragu said: "The road to 7,000 units per week seems easy, and limited capital expenditures will be required (in the low tens of millions) to get to 10,000."
Ferragu appears to believe that increasing production on Tesla vehicles should not be an issue in the near future: "We don't know for sure what demand will ultimately be, but we know that from here, Tesla will expand its price range, introduce leasing, and expand internationally," Ferragu wrote. "All these levers combined have a lot of depth and should be more than enough to get to 10,000 Model 3 per week at the end of next year."
However, within Tesla seems to a level of turmoil, yet another executive fled the company recently, this time lost their Head of Global Security, Jeff Jones, after only 11 months. He joins more than 40 other executives who have left Tesla in 2018. The company is also facing an accounting investigation by the SEC and DOJ related to a broader investigation linked to the SEC's original charges against the electric car manufacturer which were recently settled. The New York Times recently wrote:
Tesla already settled a securities fraud lawsuit with the S.E.C. over improper tweets by Elon Musk, its chief executive, about potentially taking the company private. That case revealed a broader investigation of the company about how it forecast production of its Model 3 sedan in 2017, including disclosure that the S.E.C. issued a subpoena about production rate projections for the vehicle.
And to top it off, recent reports claim that Tesla saw its Chinese sales sink by 70 percent last month in comparison to a year ago, according to the country's passenger car association. Based on data from the China Passenger Car Association, data showed that Tesla only sold 211 cars in China, which is one of the world's largest auto markets.
http://feedproxy.google.com/~r/breitbart/~3/0yf0RNJheC4/