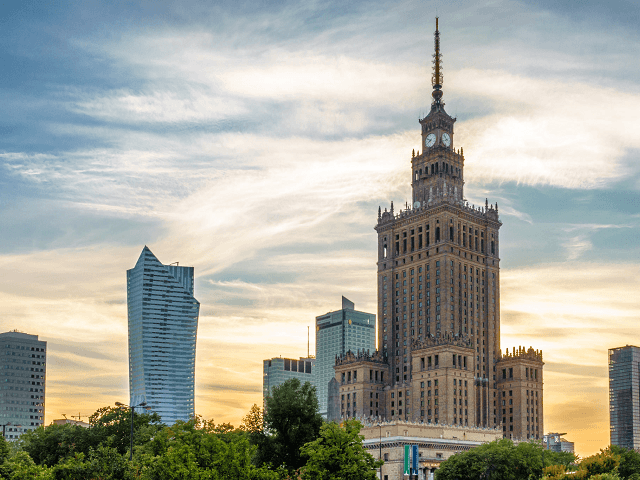 Central European nation Poland's economic growth has achieved an unusual accolade, becoming the first former Soviet satellite state to be recognised as a "developed market" by the London-based FTSE Russell index.
Britain's Daily Telegraph reported the nation has enjoyed constant growth for 26 years, as the formerly Communist-controlled nation raced to catch up with its Western-European neighbours. It has now moved on from being an 'emerging market' and is likely to attract more investment.
The paper reports:
The country now joins the likes of the UK, US and Japan in the index's list of the 25 most advanced global economies.

It marks the first time in a decade that a country has made the leap from emerging market to developed market in the index's rankings.

The FTSE Russell bases its classification on factors such as a country's regulatory environment, the quality of its capital markets and the status of its derivatives market.
Read more at the Daily Telegraph
Poland now has the eighth largest economy in the European Union.
Poland's rising prominence comes amid, and perhaps in spite of, growing tensions between the nation and the would-be European superstate headquartered in Brussels, which is working to bring Warsaw to heel over issues including immigration and the judiciary.
The Financial Times reports concerns among some investors that the EU's persecution of Poland could upset development.
Nevertheless, it quoted Warsaw Stock Exchange boss Marek Dietl, who said: "Poland's reclassification will spark the interest of new investors in Polish issuers and open enormous opportunities for the entire capital market. I do believe that in the long term it will attract bigger capital inflows."
Orban in Poland: The West Never Experienced Communism, So Can't Understand Eastern Europe https://t.co/Y47LnV1CJt

— Breitbart London (@BreitbartLondon) May 14, 2018
EU President Jean-Claude Juncker slammed Poland in April for welcoming over one million refugees and migrants from the Ukranian war, but refusing to take migrants from Africa and Asia who have arrived in Europe in large numbers since the Europe Migrant Crisis in 2015.
The bloc has also attempted to bring economic pressure to bear on the nations, including changes to EU funding rules which would deprive Poland and other independently-minded nations of development funds.
Yet Poland has vowed not to bow to these demands. Hungarian leader Viktor Orbán put the case forward for his own nation and Poland while in Warsaw in May, explaining it has been Central and Eastern Europe's experience of oppression under Communist regimes directed from Moscow that give them a unique appreciation of national sovereignty.
Oliver JJ Lane is the editor of Breitbart London — Follow him on Twitter and Facebook
http://feedproxy.google.com/~r/breitbart/~3/kNl5mpQeyzw/