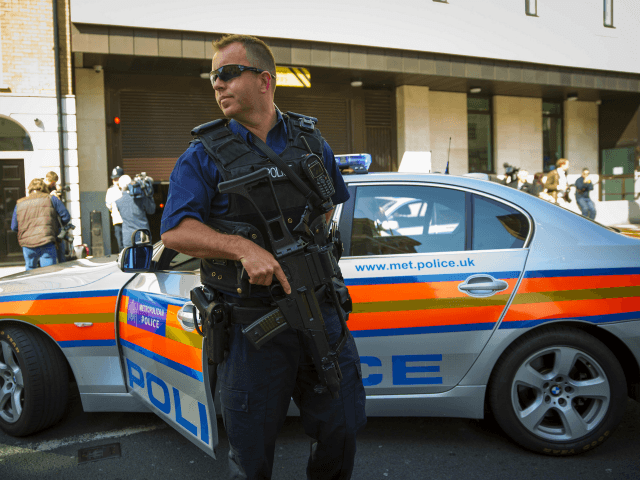 A teenager has died and two more injured after a deadly shooting in east London, sparking a murder probe and continuing London's bloody crime wave.
Officers were scrambled and friends rushed the 19-year-old man to the hospital after the incident in Walthamstow, at about 11 pm on Saturday, police said.
They said they "believe they know his identity, but await formal identification and confirmation that next of kin have been informed". No arrests have been made.
A 17-year-old boy and a 24-year-old man were also seriously injured in the shooting. However their injuries are not life-threatening, the Evening Standard reports.
A resident who lives in a flat overlooking the crime scene said he woke up to find police vehicles and officers blocking off both ends of Vallentin Road.
The man, who did not want to be named, said: "It is just sad.
"A shooting is horrible. I feel saddened for the family but I guess this sort of thing can happen anywhere now these days."
The gun death comes less than a day after a young man, 20, was killed in a "senseless" stabbing at a house party in north-east London.
Mayor Khan Launches £500,000 'Public Health' Approach to Crime Wave https://t.co/Ym4RAuxsl0

— Breitbart London (@BreitbartLondon) September 19, 2018
The victim, named online by his DJ name Nana Banger, was fatally stabbed at an 18th birthday party in Stamford Hill.
A 17-year-old male also suffered from stab wounds and a 24-year-old male was found with a head injury. Both were taken to hospital with non-life-threatening injuries, police said.
Detective Chief Inspector Andrew Packer from the Homicide and Major Crime Command, who is leading the investigation, commented:
"Another family has been left devastated by the senseless loss of a young life to knife crime, and we're doing all we can to bring those responsible to justice.
"What we know so far is that all three of these victims appear to have been attending a large house party at the address on Wilderton Road.
"I want to hear from anyone who was at that party, even if they didn't witness the assaults, they may have some information that could help us piece together the course of events that led to this tragedy."
Most Brits Say Police Have Lost Control, Blame Political Correctness https://t.co/s8zUeBpMoI

— Breitbart London (@BreitbartLondon) July 16, 2018
http://feedproxy.google.com/~r/breitbart/~3/PebkaAbPyYk/