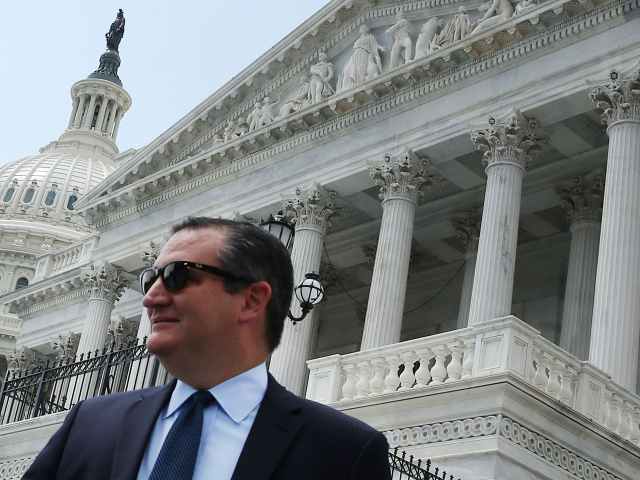 Sen. Ted Cruz (R-TX) posted an image of one of the Zodiac Killer's ciphered letters to Twitter to celebrate Halloween, A play on the long-running meme that he is the killer that has evaded justice for almost 50 years.
"Happy Halloween," declared Cruz, along with the ciphered letter, which was written by the Zodiac Killer in 1969.
Happy Halloween pic.twitter.com/jIgTaIMzep

— Ted Cruz (@tedcruz) October 31, 2018
The Zodiac Killer, who was never caught, is believed to have killed between five and thirty-seven people in the 1960s and 1970s.
Over the past few years, there have been several conspiracy theories and jokes which allege Cruz could be the Zodiac Killer, due to the similarity between a police sketch and Cruz's image.
Last October, Cruz also posted the ciphered letter ahead of his debate with Sen. Bernie Sanders (D-VT), which went viral — gaining over 89,000 likes and 51,000 comments.
http://feedproxy.google.com/~r/breitbart/~3/GlTn9LJKQzs/