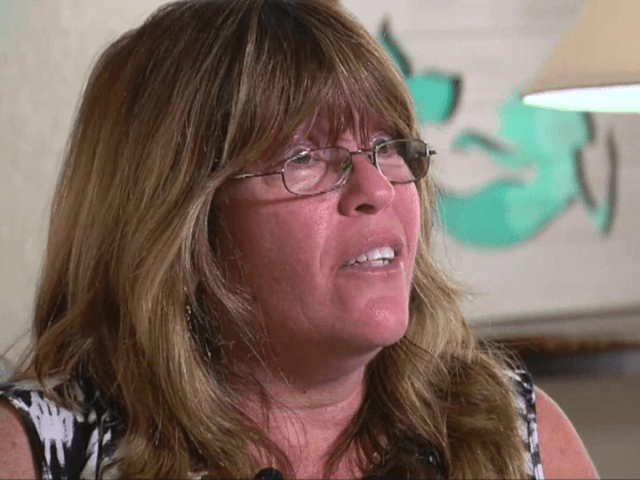 Port St. Lucie, Florida, teacher Diane Tirado claims she lost her job because she would not give students a 50% grade for work they did not turn in.
"I got fired. I was packing my stuff, and I was not going to see the kids," Tirado said. Instead of saying goodbye to them personally, she left a simple message on the classroom whiteboard:
Bye kids, Mrs. Tirado loves you and wishes you the best in life! I have been fired for refusing to give you a 50% for not handing anything in. [heart] Mrs. Tirado.
Tirado then took a picture of the message, which she posted to Facebook. Almost immediately, messages of support flooded the post. "You showed me to be responsible for my work and the things that I do. I hope you don't forget me," said one student. Many others called the school board's decision "unbelievable," and "ridiculous.
Tirado had assigned an "explorer's notebook" to the students, and given them two weeks to submit it. When some of them did not, she discovered that the school prohibited grades lower than 50%. "NO ZERO'S – LOWEST POSSIBLE GRADE IS 50%" her handbook said.
She refused on the grounds that such a policy "sends the wrong message," and now believes it cost her her job. "If there's nothing to grade, how can I give somebody a 50 percent?" she asked.
The 52-year-old educator taught eighth grade social studies for 17 years before she was forced out, and the September 14 termination letter does not even give cause, except to say that she can be dismissed for any reason.
The story has gone viral, and peaked at the #1 spot on Reddit's front page. Early Tuesday morning, she posted an update: "Good morning! I am reading all the posts you have written and reflecting upon them," she said. "Teaching should not be this hard."
http://feedproxy.google.com/~r/breitbart/~3/wh9MKSdf0Ms/