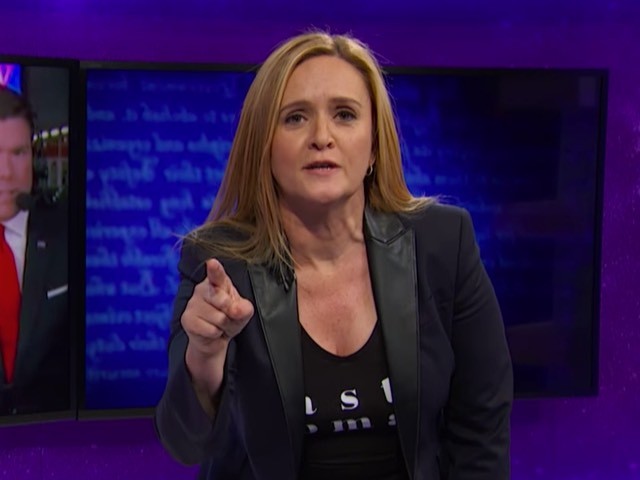 TBS late-night host Samantha Bee insists that Brett Kavanaugh's accuser "did America a favor" by coming forward with her hazy accusations that the judge sexually assaulted her over 30 years ago.
On her Wednesday evening broadcast of Full Frontal, Bee suggested that anyone supporting Kavanaugh is doing it because they are "confessing to something themselves," and went on piously to proclaim that it's "never OK to rape somebody," even though Kavanaugh was accused of groping, but not necessarily of rape.
Bee concluded that the accuser "did America a favor" coming forward with her accusations.
"Christine Blasey Ford didn't ask for any of this shit," Bee proclaimed. "She did America a favor by coming forward with extremely relevant background information about an important job applicant."
Comedienne Sarah Silverman also chimed in to attack Kavanaugh. Silverman targeted the SCOTUS nominee on her Hulu show, I Love You, America. Indeed, Silverman imagined that Ford is "brave" for coming forward with her hazy memories about a 35-year-old alleged assault.
"I think she's doing something really brave," Silverman exclaimed. "And now in this time when we should be thoroughly vetting Kavanaugh, we are vetting her. Someone who is exposing her personal life at the expense of her entire life. And she's OK with it because that's the code she lives by."
Of course, Kavanaugh has received a lot of vetting already. Not only has he undergone six deep dive FBI background checks, but he has also already been unanimously confirmed to the second highest court in the land.
As to the accuser, despite all the lauding of Ford and the pleas for the Senate to allow her to "tell her story," the accuser has thus far refused to do just that and has turned down repeated offers to appear before the U.S. Senate to tell her tale and answer questions about her supposed encounter with a teenaged Brett Kavanaugh.
Follow Warner Todd Huston on Twitter @warnerthuston.
http://feedproxy.google.com/~r/breitbart/~3/_3cdz2G3pqA/