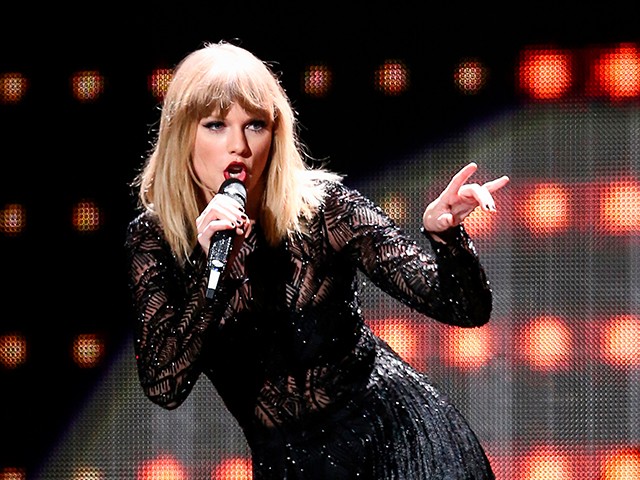 Pop superstar Taylor Swift urged her fans to vote early in an Instagram post Wednesday, following her recent endorsement of Democrats in the upcoming midterm elections.
"Something I wish I knew about when I was 18 and voting for the first time: EARLY VOTING. It makes it so quick and easy to go and cast your vote before November 6. Early voting starts TODAY in Tennessee and goes to Nov 1," Taylor Swift wrote.
Swift recently made headlines for another Instagram post where she attacked Republican Senate candidate Marsha Blackburn and endorsed two Tennessee Democrats, Senate candidate Phil Bredesen and Congressional candidate Jim Cooper.
"I always have and always will cast my vote based on which candidate will protect and fight for the human rights I believe we all deserve in this country," the Blank Space singer wrote.
"I believe in the fight for LGBTQ rights, and that any form of discrimination based on sexual orientation or gender is WRONG. I believe that the systemic racism we still see in this country towards people of color is terrifying, sickening and prevalent. I cannot vote for someone who will not be willing to fight for dignity for ALL Americans, no matter their skin color, gender or who they love," Swift added.
The 28-year-old's entrance into the political scene came as a surprise to many, as Swift has rarely made political statements of any kind for most of her career, leading some to falsely believe that she may be a closet conservative.
However, a recent poll indicates that Swift's endorsement is unlikely to move the needle in Tennessee.
As Breitbart News' Warner Todd Huston reported:
The poll by Republican polling firm Cygnal finds that 86 percent of voters said their choice has not changed after Taylor Swift broke her decade-long practice of staying away from politics to publicly endorse Bredesen. Indeed, 82 percent of respondents said that they were aware of Swift's endorsement. [emphasis added]
Celebrity culture and politics continue to blend into each other. Swift's longtime frenemy Kanye West made a foray into politics this year, endorsing President Trump and visiting the White House.
http://feedproxy.google.com/~r/breitbart/~3/3BKp71GBw7s/