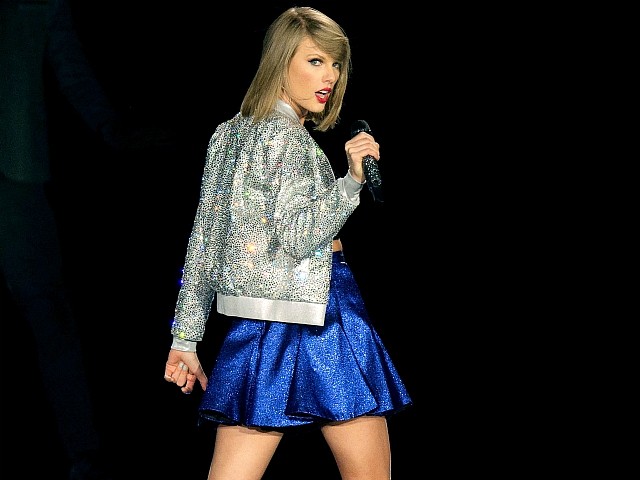 Singing superstar Taylor Swift made a rare political endorsement Sunday and did so for a Democrat who came out in support of Brett Kavanaugh's confirmation to the Supreme Court.
Democrat Senate candidate and former Tennessee Gov. Phil Bredesen is running to fill the vacancy created by retiring Republican Senator Bob Corker. Bredesen's Republican opponent is Rep. Marsha Blackburn, who has been surging in the polls.
Using her Instagram account, Swift wrote, "As much as I have in the past and would like to continue voting for women in office, I cannot support Marsha Blackburn. Her voting record in Congress appalls and terrifies me."
She went on:
[Blackburn] voted against equal pay for women. She voted against the Reauthorization of the Violence Against Women Act, which attempts to protect women from domestic violence, stalking, and date rape. She believes businesses have a right to refuse service to gay couples. She also believes they should not have the right to marry. These are not MY Tennessee values. I will be voting for Phil Bredesen for Senate and Jim Cooper for House of Representatives.
Using his Twitter account, Bredesen thanked Swift. "I'm honored to have your support and that of so many Tennesseans who are ready to put aside the partisan shouting and get things done."
But Swift's timing could not have been worse. Bredesen had just come out in support of confirming Kavanaugh to the highest court, and two influential left-wing groups immediately came out swinging against him: MoveOn.org and Priorities USA.
Both claim to have withdrawn their support, including  a "six-figure digital video ad expenditure for Phil Bredesen" that is now canceled "due to his Kavanaugh position."
No word yet from Swift on if she will withdraw her support.
In the two most recent polls, Blackburn is up +5 and +8.
Follow John Nolte on Twitter @NolteNC. Follow his Facebook Page here.
http://feedproxy.google.com/~r/breitbart/~3/2d5ZV9lSCFQ/