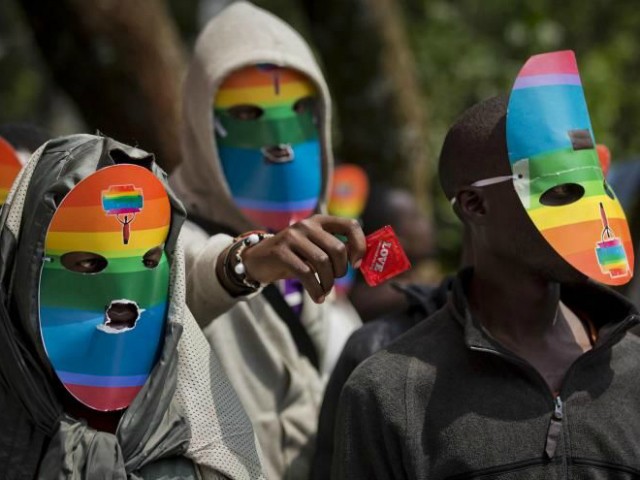 The governor of the biggest city in Tanzania urged residents this week to help him round up people in the region whom they believe to be gay. He announced the creation of "surveillance squads" to hunt down same-sex couples, who will then be arrested.
Referring to the governor, the Daily Mail noted on Thursday:
Paul Makonda, the regional commissioner for Dar es Salaam, said the surveillance team would be using social media to hunt down same-sex couples in his district. He also encouraged people to hand over names of anyone they suspected of being gay so authorities could investigate.
In a video reportedly posted on YouTube this past Monday, Makonda declared, "I have received reports that there are so many homosexuals in our city, and these homosexuals are advertising and selling their services on the internet."
"Therefore, I am announcing this to every citizen of Dar es Salaam: If you know any gays … report them to me," he added.
According to Human Rights Watch (HRW), Tanzania is home to "one of the most severe punishments for same-sex intimacy in the world."
"Homosexuality is not strictly illegal in Tanzania. Sodomy, however, carries a sentence of between 30 years and life in prison, while other sexual acts between consenting men also carry jail terms," the Telegraph explained.
Acknowledging the potential for a backlash from the West if he detains homosexuals en masse, Gov. Makonda reportedly said, "I prefer to anger these countries than to anger God."
Makonda, a close ally of Tanzanian anti-gay President John Magufuli, is reportedly convening a 17-member committee to carry out his crackdown on gay and lesbian individuals.
"The committee, according to the activist, will consist of police officers, psychologists, telecom regulators and film regulators. He said the committee will target suspected gay people through social media and other online forms of networking," NBC News revealed.
The Refugee Coalition of East Africa in neighboring Kenya called the committee "an anti-LGBTQI surveillance squad."
Makonda said he has a list of 200 "suspects," courtesy of social media accounts. The government did not clarify how it would confirm whether the people arrested were gay or not but did not imply that it would only arrest openly gay people.
"Mr Makonda, a devout Christian who has long railed against gay Tanzanians, is one of the country's most powerful figures and is viewed as increasingly untouchable," the Telegraph noted.
Homophobic rhetoric has intensified since Magufuli became president in 2015.
Hamisi Kigwangalla, the deputy health minister under Magufuli, has reportedly deemed being gay as "unnatural," "ungodly," and a mental illness.
http://feedproxy.google.com/~r/breitbart/~3/LkOT0A2omPo/