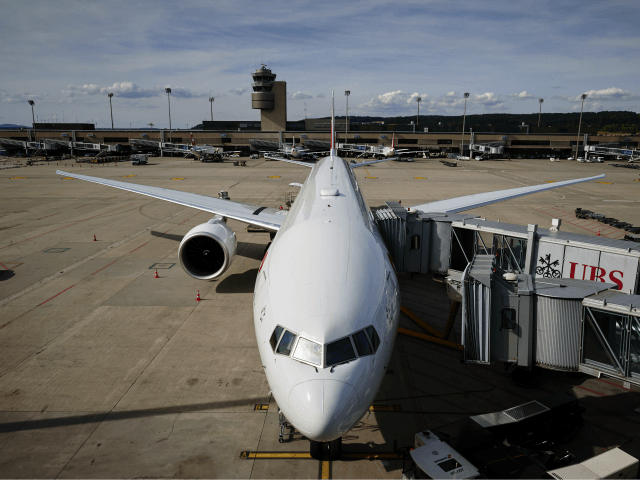 While other countries in Europe struggle with deportations, Switzerland's statistics office has claimed that the country has deported over 1,000 criminal migrants in 2017.
According to the Swiss Federal Statistical Office, 1,039 foreign criminals were ordered to be deported from the country last year, with the largest number, 348, coming from the Balkans, 20 Minutes reports.
Africans made up 250 of those deported, 157 from North Africa and 93 from the Western African region. Nationals from European Union member states made up 279 of those deported, a fact which may violate the Schengen agreement which Switzerland is a signatory to.
The deportations make up only a fraction of the total number of foreign adults convicted of misdemeanours or felonies under the Swiss Criminal Code (SCC) in 2017.
According to the data, a total of 9,529 foreign nationals without work visas or permanent residency permits were convicted of felonies or misdemeanours in 2017, with the largest group of 1,340 coming from North Africa. The statistics also show that the majority of North Africans convicted, 705, were males aged 18 to 29 years old.
Switzerland Moves Towards Ending EU Free Movement and Leaving Single Market https://t.co/WpDfkmejMm

— Breitbart London (@BreitbartLondon) January 17, 2018
Since January of 2017, Switzerland adopted a law that gives courts the right to order the deportation of criminals for a range of serious crimes from murder to sexual assault or other serious acts of violence. The law allows judges to ban first-time criminals from Switzerland for up to 15 years but also allows lifetime entry bans for those who offend repeatedly.
Deportations to North Africa and other regions of the continent have been difficult for several European countries including Germany where tens of thousands of deportations failed last year due to a large number of migrants simply disappearing while in other cases migrants had been given medical certificates or in rare instances, airline pilots refused to fly them home.
As a result of the challenges with deporting migrants back to their homelands, German parliament president Wolfgang Schäuble said he had lost hope in the process and suggested migrants should integrate into German society instead.
Follow Chris Tomlinson on Twitter at @TomlinsonCJ or email at ctomlinson(at)breitbart.com
http://feedproxy.google.com/~r/breitbart/~3/Y_rU4-Jr59s/