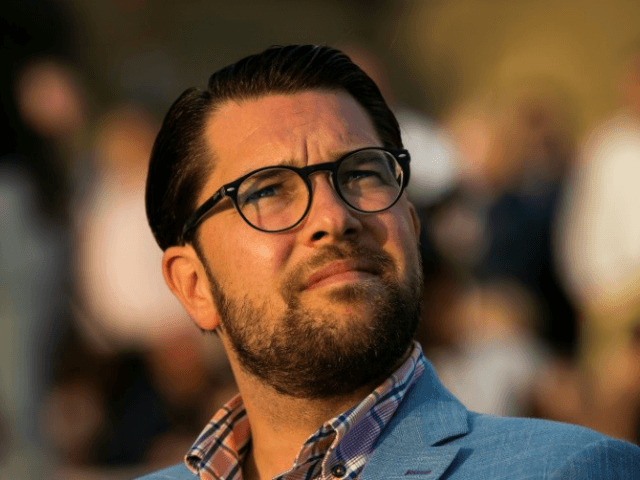 Sweden is still without a government over two months after the national election and a poll shows a new election could see an increase for the populist Sweden Democrats.
The poll, which is itself a compilation of various polls, was released by Sifo this week and shows the populist Sweden Democrats gaining at 19.2 percent, ahead of their historic 17.5 percent in September's national election, and ahead of the conservative Moderate party, broadcaster Sveriges Radio reports.
While the Moderates, whose members have said they would support opening negotiations with the Sweden Democrats, have fallen slightly in the polls, the Centre party, which is a member of the four-party Alliance along with the Christian Democrats and the Liberals, has gained slightly.
The Liberals, however, have lost support and sit at 4.6 percent, dangerously close to the four percent cut-off to enter parliament which could see them lose all of their current 20 seats in what would be a blow to the Alliance as a whole.
The anti-mass migration Sweden Democrats hold the keys to a new government, but they are being frozen out of talks by the legacy parties https://t.co/0yb2G8F2U3

— Breitbart London (@BreitbartLondon) November 19, 2018
The Green Party are in an even worse situation at 4.1 percent and risk losing all of their 16 seats should a snap election be called due to the lack of a stable coalition government.
Since the vote to force former Prime Minister Stefan Lövfen to step down as leader of the government, several attempts have been made to form a new coalition by Löfven himself and by Moderate party leader Ulf Kristersson, but all have met with failure.
One of the main factors has been the refusal by members of the "conservative" Alliance, particularly the Liberals and the Centre Party, to work with the Sweden Democrats.
Centre Party leader Annie Lööf criticised Kristersson for thinking of bringing in the populist party to negotiations, saying: "It is clear that it is sad that you choose to go with a less moderate government that requires SD's active support."
Follow Chris Tomlinson on Twitter at @TomlinsonCJ or email at ctomlinson(at)breitbart.com
http://feedproxy.google.com/~r/breitbart/~3/6vvb0VJ77tY/