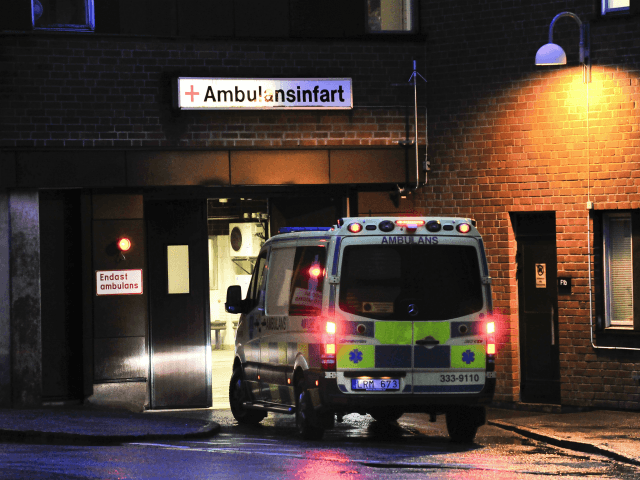 Swedish nurses who work in the emergency room of a hospital in Kalmar are taking self-defence classes due to a rise in violent incidents from patients.
The hospital has also taken active measures to increase the number of security guards stationed at the emergency room to better deal with situations before they escalate into violence, Swedish broadcaster SVT reports.
Andrea Berg, a nurse in the Kalmar hospital ER, is behind the initiative saying that she had even seen colleagues beaten by patients who she described as stressed due to factors including long wait times. Berg added that she had also seen a rise in violence outside of work saying, "As a woman, you are much more exposed."
The self-defence classes are not funded by the hospital or local government but are paid for by the nurses themselves and will teach them techniques such as being able to escape the grip of someone attempting to choke them.
Björn Flodmark, Head of Operations at Kalmar's hospital, commented on the increase in violence and threats saying, "We have noted that the amount of threats and violence from patients or co-workers has increased. Last year we made a staff survey where 50 per cent stated that they had been exposed to threats or violence at work."
Staff Fear for Their Safety as Hospitals Across Sweden See Rise in Violent Crime and Death, Rape Threats
https://t.co/uo9Dvell8z

— Breitbart London (@BreitbartLondon) September 1, 2017
Flodmark said that he welcomed the fact the nurses were learning self-defence but did not think it was necessary saying, "It is my duty as an employer to ensure that my employees do not injure themselves at work."
The problems of threats and violence are not limited to Kalmar. Last year reports showed a general increase in violence across Sweden's 15 largest hospitals, especially originating from individuals tied to organised criminal gangs.
"As well as getting death threats from patients and their enemies, staff also have to deal with the relatives and friends of gunshot victims threatening workers with knives, and even threatening to hunt down our children and family members," one health professional said.
The state of the Swedish healthcare system is also in question, with 727 doctors sounding the alarm in September, claiming that primary care across the country was facing collapse due to a shortage of qualified doctors.
Follow Chris Tomlinson on Twitter at @TomlinsonCJ or email at ctomlinson(at)breitbart.com
http://feedproxy.google.com/~r/breitbart/~3/ki7z1sFOibE/