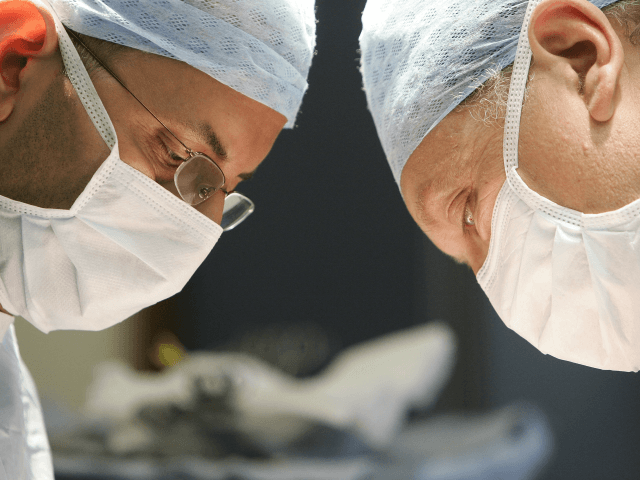 Since 2013, there has been a 70 per cent increase in Swedish men seeking voluntary vasectomies, according to a report.
The Swedish National Board of Health has noted a sharp increase in Swedish men over the age of 25 having the procedure saying that the number has increased from 1,430 men in 2013 to 2,470 in 2017, newspaper Aftonbladet reports.
Niklas Envall, who teaches on the subject of contraception at Karolinska Institutet medical university, claimed that the increase is due to men "taking responsibility" for birth control due to certain forms of it having negative side effects on women.
The increase in vasectomy procedures has been the largest in Sweden's major cities, especially in the capital of Stockholm where the number of cases has more than doubled over the last five years, although the Swedish rate overall is still below some other countries globally.
"One should explain that it is a permanent method, where there is a risk that you can never conceive children naturally again. It's also got the advantage that it's very effective," Envall said.
As Sweden Birthrate Declines Migrants Have More Children Than Natives https://t.co/LgwiQGw5Gl

— Breitbart London (@BreitbartLondon) October 13, 2018
The rise in the number of self-sterilisations has not had any measurable effect on the population growth of Sweden, however, due to the majority of Sweden's growth in the last several years being driven by mass migration.
In 2016, Sweden had the second highest population growth due to mass migration and areas like the county of Kronoberg have seen historic levels of population growth.
The native Swedish birthrate, on the other hand, has seen a decline in recent years according to Swedish statistics agency SCB which released a report in October claiming that native Swedes had a 1.78 birth rate, well below the replacement rate of 2.2 children per woman.
The birthrate for women of migrant backgrounds is much higher, according to the statistics, hovering just above 2 children per woman.
Johan Tollebrant, who works at the SCB, said the cause of the decline in native Swedish birthrates was unknown. "What the decline is due to is not clear… an explanation may be that the age at childbirth has increased slightly in recent years," he said.
Follow Chris Tomlinson on Twitter at @TomlinsonCJ or email at ctomlinson(at)breitbart.com
http://feedproxy.google.com/~r/breitbart/~3/LwVM4FYS7Ks/