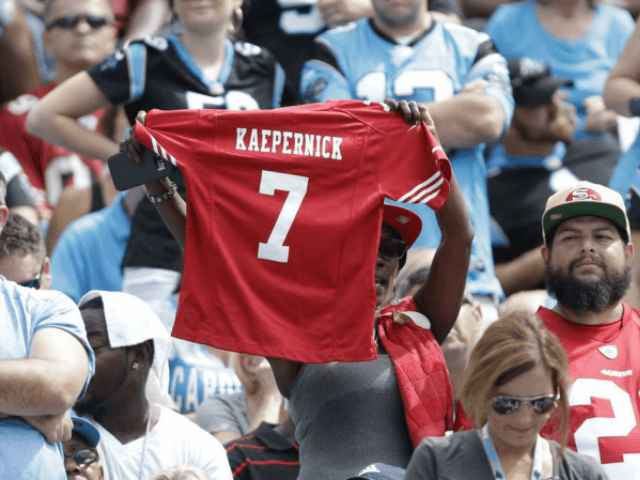 Fans of Colin Kaepernick are said to be organizing an effort to put the former quarterback on the 2018 Pro Bowl roster.
The player most renowned for inventing the anthem protests has not played a regular season game since the end of the 2016 season, but Kaepernick supporters are gathering to vote him into this coming game, according to Pro Football Talk.
The NFL recently launched a social media hashtag campaign, #ProBowlVote, to give fans the opportunity to suggest a player who is not on the current list of prospects for the game and fans of the former San Francisco 49ers player intend to get him on the roster using that hashtag.
Thus far, the NFL has not responded to the Kaepernick campaign nor confirmed if Kaepernick would even be eligible if his name came out with the most social media votes. Traditionally only active league players have been included in the Pro Bowl.
However, Pro Football Talk notes that at least one other sport did allow a retired player back in a show game when the NBA allowed Magic Johnson to play in the 1992 All-Star game despite the fact that he had retired months before the season ended.
Follow Warner Todd Huston on Twitter @warnerthuston.
http://feedproxy.google.com/~r/breitbart/~3/IowhWS8yz5U/