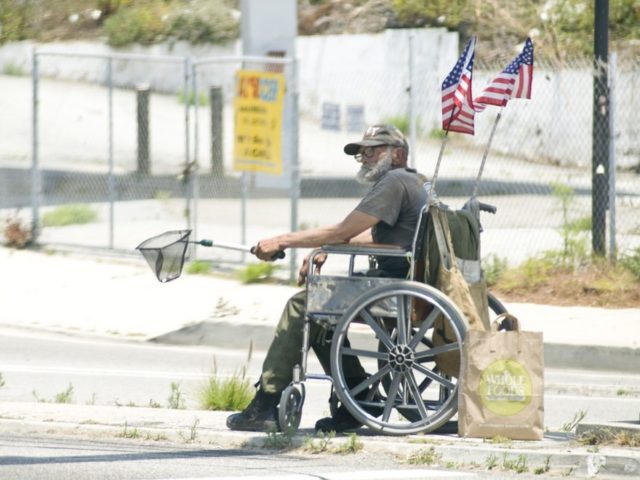 WalletHub, the personal finance website, commemorated Veteran's Day by releasing its annual ranking of the best and worst U.S. cities for former service men and women to put down roots.
Austin, Texas, topped 2018's Best and Worst Places for Veterans to Live as the overall best U.S. city for military veterans to live, a distinction which the Texas capital city held for the second consecutive year. Rounding out the top five were two Arizona cities — Scottsdale (#2) and Gilbert (#5) — as well as Colorado Springs, Colorado (#3); and Raleigh, North Carolina (#4).
The 10 worst cities for veterans included Ohio metros — Cleveland (#92) and Toledo (#95). California contributed San Bernardino (#94) and Fresno (#97). Also at the bottom of the pack were Philadelphia (#91), Baton Rouge (#93), Baltimore (#96), Memphis (#98), Newark (#99), and Detroit (#100).
WalletHub analysts determined their "best and worst" picks by comparing 100 of the nation's largest cities using 18 metrics such as veteran friendliness, percentage of military skill-related jobs, affordable housing, and availability of VA health facilities which they catalogued into four main categories – employment, economy, quality of life, and health. The study also ranked how cities performed in numerous subgroups.
Plano, Texas, experienced the lowest veteran unemployment rate at 2.4 percent, which was 6.5 times lower than Detroit, the city with the highest unemployment rate at 15.6 percent. Plano, a Dallas suburb, ranked as sixth overall best city for veterans, followed by Virginia Beach, Virginia (#7); Irvine, California (#8); and Florida's Tampa (#9) and Orlando (#10).
Virginia Beach had the highest veteran population of 130.4, which was 15.3 times greater than Hialeah, Florida, with only 8.51 veterans, according to the study. Although Hialeah, a Miami suburb, rated poorly (#97) on its percentage of military skill-related jobs, it had the lowest percent of veterans living below the poverty line. Stockton, California, with only 1.91 percent of impoverished former military members, placed second to the South Florida city.
The highest veteran income growth resulted in a five-way tie among Hialeah, Birmingham, Alabama; Miami; Reno, Nevada; and Irving, Texas. Conversely, the California cities of Long Beach (#96), Riverside (#97), and Irvine (#100) and the Texas municipalities of Garland (#98) and Laredo (#99) saw the lowest veteran income growth in the nation.
Fremont, California, and Madison, Wisconsin, tied for the top U.S. metros with the highest percentage of military skill-related jobs. Miami (#99) and North Las Vegas (#100) had the lowest.
In October, the U.S. Census Bureau estimated 18.2 million veterans resided stateside based on 2017 statistics. Of these, approximately 1.6 million were females who served in the military. Additionally, 50 percent of veterans were age 65 and older while only 8.9 percent were younger than age 35. Furthermore, the number of U.S. military veterans dropped from 21.8 million in 2016.
WalletHub determined the fewest numbers of homeless veterans resided in Virginia Beach (#1) followed by Birmingham (#2), Jacksonville, Florida (#3); Riverside, California (#4), and Raleigh (#5). Homelessness plagued veterans in three California metros — Los Angeles, Long Beach, and San Francisco – as well as in Honolulu and Atlanta.
In 2018, the number of homeless veterans, in general, dropped about five percent after rising one year earlier, according to Military Times. Previously, the publication noted that an increase in veteran homelessness during 2017 reflected estimates from "before President Donald Trump took office and any of his new housing policies were put in place."
Quality of care in the VA healthcare system has been a high profile sore spot. Health IT Analytics reported the system, criticized for its "staggeringly long wait times" and "massive backlog" of benefit claims for disabled veterans, was "rocked by scandal" in 2013 when several patient deaths were blamed on the "systematic flaws in the electronic patient scheduling process." The online healthcare publication estimated 71 percent of VA medical centers identified problems and applied fixes to raise their quality of care over the past year.
Still, in June, the president signed into law the VA Mission Act to replace the troubled Veterans Choice Program, expanding private healthcare options for veterans. Trump said that part of the reason he ran for president was to help improve veterans' care. In September, he signed a bill to better fund the Department of Veterans Affairs for fiscal year 2019.
Earlier this year, WalletHub ranked the nation's best and worst states for military retirees to live. The top 10 states were Florida, Virginia, New Hampshire, Alabama, South Carolina, Maine, South Dakota, Alaska, Idaho, and Texas. As this survey has indicated in previous years, red states continue to remain more military-friendly toward veteran retirees than blue states.
Follow Merrill Hope, a member of the original Breitbart Texas team, on Facebook and Twitter.
http://feedproxy.google.com/~r/breitbart/~3/ZVyPmK_Atvc/