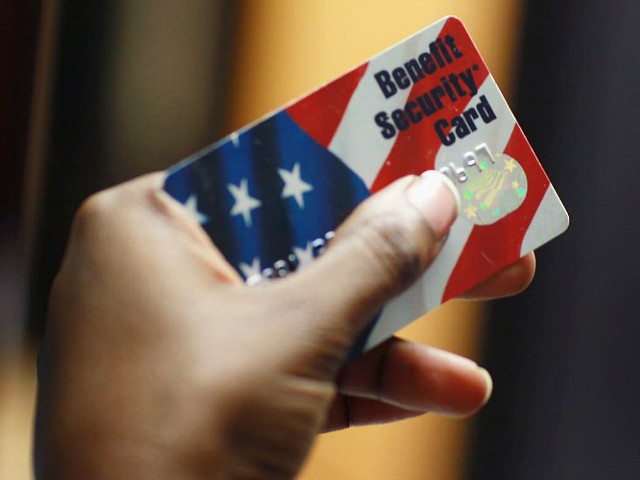 An Ohio strip club had its liquor license revoked Thursday for allegedly accepting food stamps for lap dances and illegal drugs.
The Ohio Liquor Commission announced Thursday that it was revoking the liquor license for Sharky's Lounge in Harrison Township after investigators caught employees exchanging more than $2,000 in food stamps for lap dances and illegal drugs—including cocaine, fentanyl, carfentanil, heroin, and methamphetamine—in exchange for their benefits.
Authorities had been investigating the strip club since May 2017 and conducted a five-month investigation into the club's operations.
Throughout the five-month investigation, undercover agents reportedly exchanged $2,404.87 in food stamp benefits with employees of the adult entertainment club for the illegal drugs, WHIO reported.
Authorities charged the employees and patrons involved with drug and food stamp trafficking, illegal sexual activity, aggravated shipment and distribution of heroin, and taking part in corrupt activity.
Thousands of retailers throughout the U.S. have been caught trafficking food stamp benefits and have suffered consequences as a result.
A U.S. Department of Agriculture (USDA) report found that more than 35,000 U.S. retailers trafficked an excess of $1 billion in food stamp benefits a year during a period of three years, and a second report from the agency indicated that 1,845 retailers participating in the food stamp program had been permanently disqualified from the program in that year.
http://feedproxy.google.com/~r/breitbart/~3/Kxf0ExkuD50/