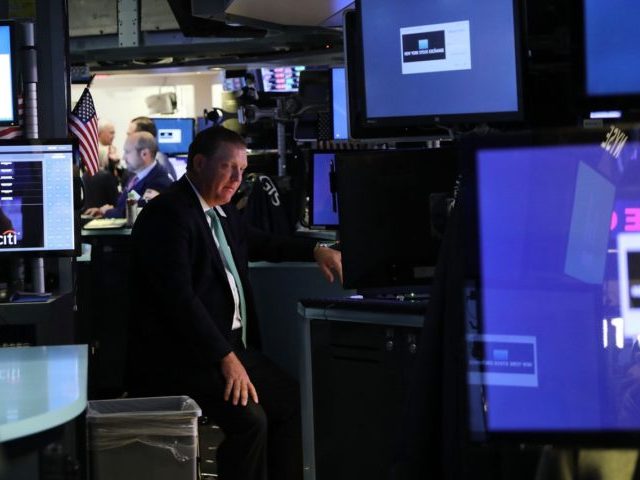 U.S. stocks moved sharply lower Wednesday, led by a deep downturn in tech stocks.
The tech-heavy Nasdaq Composite plunged 4.4 percent. Semiconductor stocks were some of the worst performers following weak earnings news from AT&T and Texas Instruments.
The S&P 500 slid by about 3.1 percent, erasing all of its gains for the year. The Dow Jones Industrial Average fell 608 points, or 2.4 percent. It too erased all of its gains for 2018.
Despite signs of weakness in the housing market, the U.S. economy appears to be very strong. Analysts attributed Wednesday's sell-off to fears of economic weakness around the globe that could reduce demand for the products and services from U.S. companies.
The market initially appeared to take in stride the news that several prominent Democratic politicians had been sent mail bombs. The Dow opened up in the morning. But the sell-off accelerated later in the day, perhaps as word spread that the bombs could be part of an international terrorist strike against the U.S. Several people noted on Wednesday that one of the images of the bombs appeared to bear the likeness of an ISIS flag.
Stocks have been shaky for weeks as investors have worried about global growth, potential impacts from trade disputes, and the Fed's determination to raise interest rates. On Tuesday, White House economic adviser Larry Kudlow said stocks were under pressure because investors feared the Democrats would gain more power in the midterm elections.
http://feedproxy.google.com/~r/breitbart/~3/8hqgKRnCquE/