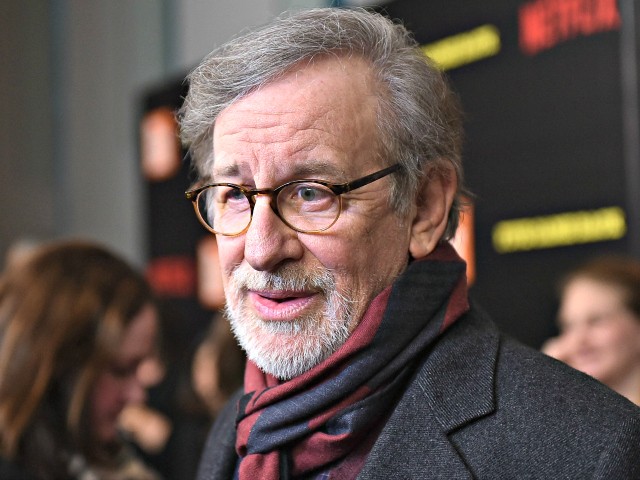 Veteran Hollywood director Steven Spielberg believes that "collective hate" is a far graver issue today than when his acclaimed Holocaust film Schindler's List was released 25-years-old.
It's been 25 years since the release of "Schindler's List" – and it's coming back to the big screen.

Tonight on @NBCNightlyNews, Steven Spielberg sits down with @LesterHoltNBC for an exclusive interview, and discusses the enduring message of the film. pic.twitter.com/sd7tOGm4XJ

— NBC Nightly News with Lester Holt (@NBCNightlyNews) December 5, 2018
"Individual hate is a terrible thing, but when collective hate organizes and gets industrialized, then genocide follows," Steven Spielberg said in an interview released Wednesday with NBC News anchor Lester Holt. Spielberg sat down with Holt ahead of Schindler's List screening in select U.S. movie theaters this week to commemorate its debut a quarter-century ago.
"I think there is more at stake today than even back then," the Academy Award-winning director continued. "We have to take it more seriously today than I think we have had to take it in a generation."
"I think this is maybe the most important time to re-release this film," he added. "Possibly now is even a more important time to re-release Schindler's List than … when it was initially released."
Released in 1993, Schindler's List follows the trials and tribulations of Oskar Schindler, a German businessman, who saved the lives of over 1,000 Jews by giving them factory jobs during World War II.
"I couldn't imagine based on the story that we told that an audience would tolerate just the amount of violence, human against human. Or inhuman against human," Spielberg, who made blockbuster movies such as E.T. and Jurassic Park, told Holt. "No one thought the film was going to make any money."
Schindler's List went on to make $320 million worldwide and earn seven Academy Awards, including best picture and best director.
Exactly a year ago, Spielberg said the political divisions in America are "as vast a chasm as our nation faced before the Civil War. I've never seen anything like it."
http://feedproxy.google.com/~r/breitbart/~3/ZG3Yp-ADBT4/