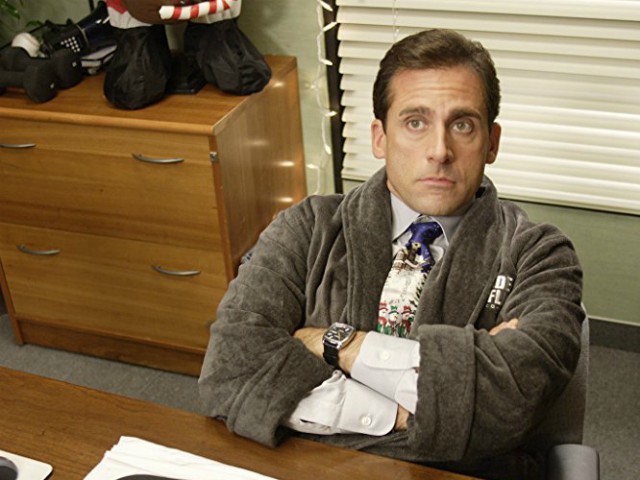 Actor Steve Carell told Esquire in a recently published interview that his hit sitcom The Office might be impossible to make in today's politically correct culture due to the "inappropriate behavior" of his character Michael Scott.
"(I)t might be impossible to do that show today and have people accept it the way it was accepted ten years ago," Steve Carell said about The Office.
"The climate's different. I mean, the whole idea of that character, Michael Scott, so much of it was predicated on inappropriate behavior," he continued. "I mean, he's certainly not a model boss. A lot of what is depicted on that show is completely wrong-minded. That's the point, you know?"
"But I just don't know how that would fly now. There's a very high awareness of offensive things today—which is good, for sure. But at the same time, when you take a character like that too literally, it doesn't really work."
Indeed, The Office, while wildly popular, had some moments that would likely raise the ire of today's politically correct critics.
In an episode in Season One, "Diversity Day," Carell's character, Michael Scott had his employees role play as members of different ethnic and religious groups with note cards taped to their head. At one point, Scott offensively imitates an over-the-top accent when pretending to be an Indian man who owns a convenience store.
That is just one of the many moments from the NBC show that is quite politically incorrect.
Indeed, some critics have begun to retroactively criticize the show. In an article published in GQ in January titled, "Does The Office Hold Up?" writer Jaya Saxena complained about the white male characters' behavior.
Saxena wrote:
http://feedproxy.google.com/~r/breitbart/~3/nsx9TjiJsQU/