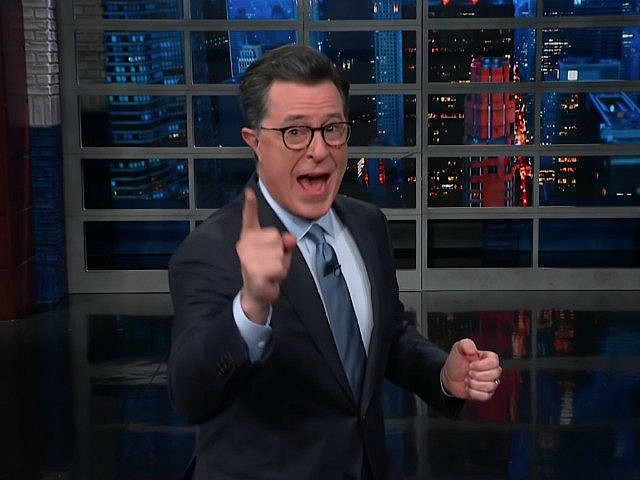 CBS late-night host Stephen Colbert mocked President Trump and Paul Manafort Wednesday night, singing "Mueller Claus is coming to town!"
"I hope everybody had a happy Thanksgiving while we were off," Stephen Colbert said. "Of course, now we kick off a very special season: We're all waiting for that magical man to check his Naughty and Nice list, because, Mueller Claus is coming to town!"
"He sees you when you're tweeting, he knows your hair is fake, he knows when you've been bad or bad, cause you're bad for goodness sake!" he sang.
The Late Show host then went on to mock Manafort's looks and then Trump's voice. He also uncritically cited a report from The Guardian alleging that Paul Manafort met with Julian Assange in London 2016, details of which the left-wing publication has already started to walk back.
Colbert's jokes, which are cooked up in part by someone who expressed glee at ruining Brett Kavanaugh's life, constantly target President Trump.
In May, the CBS funny man called Trump a "horny old racist who likes cheeseburgers more than his children."
The 54-year-old host also went off on Trump in an infamous tirade in 2017, during which he said that Trump talks "like a sign-language gorilla that got hit in the head" and said that "the only thing your mouth is good for is being Vladimir Putin's cock holster."
http://feedproxy.google.com/~r/breitbart/~3/MN8IrhE-0go/