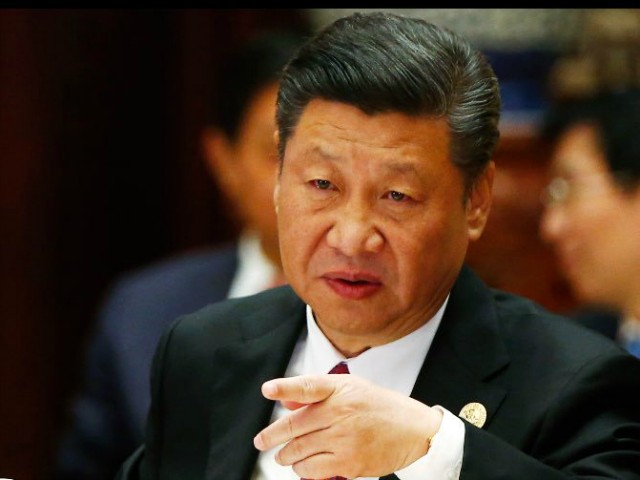 Multiple Chinese government media outlets used their opinion pages Sunday and Monday to attack Secretary of State Mike Pompeo for warning Latin American countries to stay away from Beijing's predatory loan offers, calling American concerns "malicious nonsense."
The Communist Party outlets also contended that, without China's meddling in Latin America's biggest economies, the region would suffer "irreparable damage" because the leftist governments popular in the region during the 2000s made their economies too reliant on China for a clean break from the loans about which Pompeo warned.
Pompeo, during a visit to Panama, told reporters in the region that Washington is growing increasingly concerned with China's offers of high-interest loans to developing countries in the name of the Belt and Road Initiative, a Xi Jinping project nominally intended to recreate the ancient Silk Road through an extensive network of new railways, roads, and ports in Eurasia. Xi has insisted that Latin America is a key part of the new Silk Road.
"It's simply the case that in parts of the world China has invested in ways that have left countries worse off, and that should never be the case," Pompeo told TVN in Panama on Thursday. "Anytime there is investment that comes from outside of a country, it certainly should be a good investment for the investor, but it has to be something that's good for the country that hosts that investment and well – as well."
In Mexico, Pompeo told reporters he felt it necessary to "remind the entire region that when China comes calling, it's not always to the good of your citizens."
"When they show up with deals that seem to be too good to be true it's often the case that they, in fact, are," Pompeo suggested.
Noting that Pompeo's warnings were "nothing new," the state-run Global Times newspaper condemned the United States generally for allegedly reimposing the Monroe Doctrine – a policy against European imperialism – on the region and claiming that America "sneezes at these countries."
The U.S. "highly values its strategic interests in Latin America, but turns a blind eye to regional countries' independence, development and their feelings," the Times continued. "The US does not hide its disrespect for Latin American countries in its words and deeds."
Unlike ties between America and other states in the Western Hemisphere, the Chinese newspaper alleged that "relations between China and Latin America are based on mutual respect and equality."
"China is the largest trading partner of Chile, Argentina, Brazil, and Peru. Squeezing China out will generate irreparable losses to the region," the Global Times warned.
China Daily, another state-run publication typically aimed at English-language audiences, published multiple articles this weekend urging South America to dismiss Pompeo's warning as "malicious nonsense." In an article published Monday, China Daily accused not only Pompeo, but the government of India of "denigrat[ing] the Belt and Road Initiative," alleged proof of "their envy of the initial fruits the initiative has produced."
A separate article published at the newspaper's website on Sunday once again attacked Pompeo specifically for his remarks in Panama.
"The vicissitudes between the US and various Latin America countries shows that the world's sole superpower continues to treat countries in the region as its subjects without due respect for their sovereignty and legitimate rights and interests," the newspaper claimed. "Pompeo's latest undisguised message to Panama and other countries not to participate in China-proposed Belt and Road projects lays bare the US condescending and bullying manner to the region."
The targeted focus on Pompeo followed nearly a week-and-a-half of articles attacking Vice President Mike Pence for a speech delivered to the Hudson Institute in early October in which he warned of China's military and economic global expansionism. Pence's expansive speech not only accused China of destabilizing global behavior, but specifically of attempting to meddle in American domestic affairs, stealing American intellectual property, and using "debt diplomacy" on a global scale to indenture countries to its service.
Republicans in the United States have repeatedly warned of China's growing influence in Latin America. One of the most recent warnings came from Sen. Marco Rubio (R-FL), who said in March that both China and Russia "have been willing and able partners to some of the worst human rights abusers in the region," including Cuba, Venezuela, and Nicaragua.
China has taken a renewed interest in Venezuela this year after warning during the height of protests in 2015-2017 that turmoil in the region could damage Chinese investments. In September, after dictator Nicolás Maduro visited Beijing to discuss financing, the two countries announced that China would offer Venezuela a $5 billion credit line in exchange for favorable prices on its crude oil.
"It is undeniable that the presence of China in Venezuela is getting stronger every day, of which the US is skeptical for geopolitical reasons," the Global Times declared that month.
In other countries with leftist governments in the past decade – Argentina, Ecuador, and Brazil, for example – China used its ideological ties to carve out favorable deals that current, more centrist governments have identified as damaging to their economies. Last week, the government of Ecuador began studying an investigative report that suggested the nation lost $2 billion in oil profits through deals with China under previous leftist President Rafael Correa.
China appears to be invested in making such deals in the long term, reportedly investing heavily in Spanish and Portuguese language study at universities, doting on Latin American military officers through lavish vacations to China, and offering the favorable loans against which Pompeo warned.
Follow Frances Martel on Facebook and Twitter.
http://feedproxy.google.com/~r/breitbart/~3/08A5dj2KDEY/