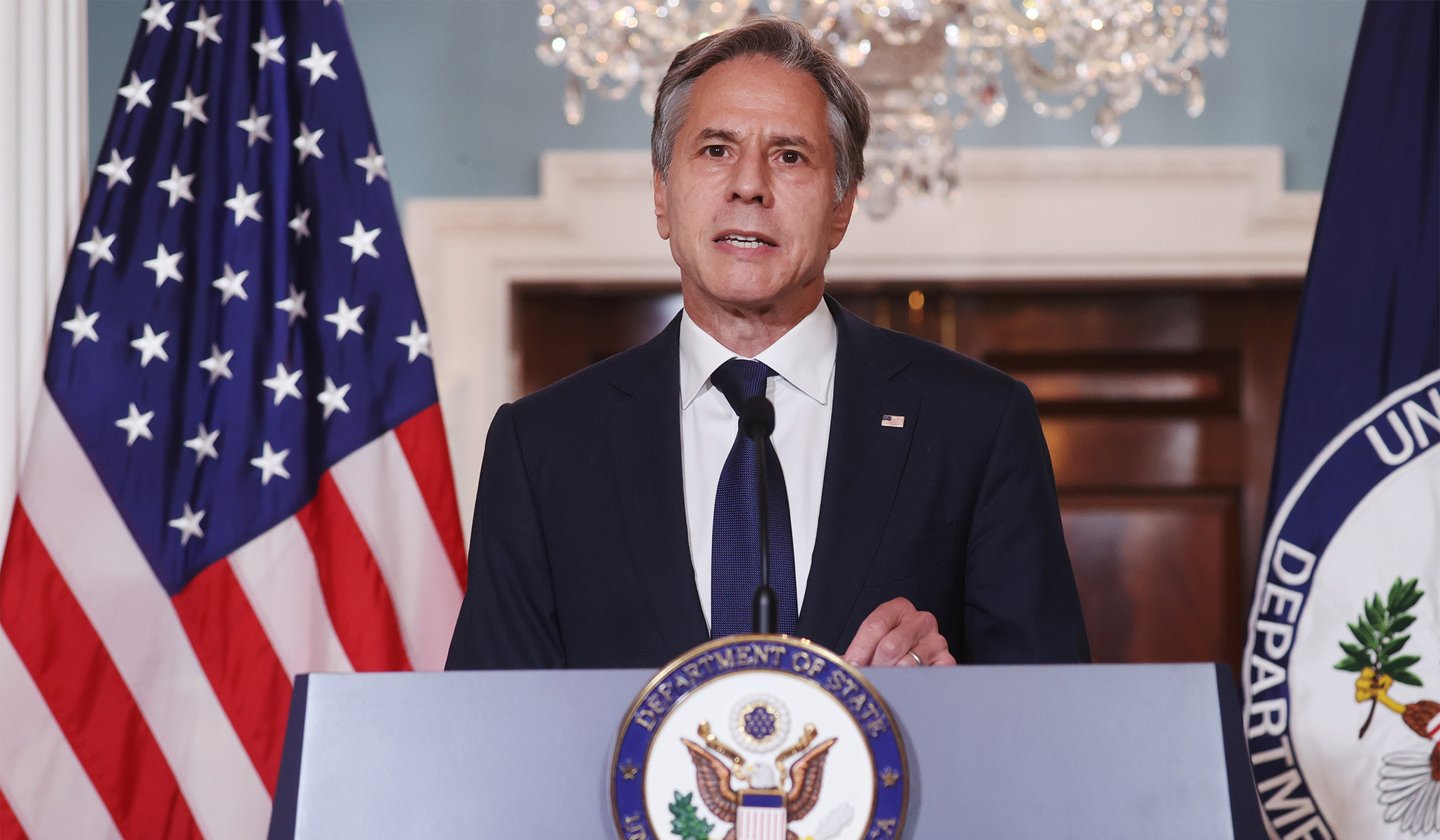 From yesterday's White House press briefing:
Q And then, why is the administration encouraging Americans who are evac- — or fleeing through Poland to be — to bring proof of COVID-19 vaccination? As I understand it, Poland does not require that. So is there going to be a shift in messaging for Americans who are trying to get out through Poland?

MS. PSAKI: I would check with the State Department on that. I'm happy to follow up with you — for you on your behalf as well.
On February 12, the State Department advised U.S. citizens in Ukraine:
Poland has indicated to the U.S. government that U.S. citizens may now enter Poland through the land border with Ukraine. No advanced approval is required. We encourage those traveling into Poland by land from Ukraine to cross at the Korczowa-Krakovets or Medyka-Shehyni border crossings. U.S. citizens must present a valid U.S. passport and proof of COVID-19 vaccination. Travelers are also encouraged to present a negative test result from a PCR or antigen COVID-19 test, which will facilitate entry into Poland.
Currently, Poland does not require proof of vaccination, but does require those entering the country to show a negative test conducted in the last 24 hours or three hours after arriving (usually through an airport), or quarantine for seven days.
I understand that many Americans in Ukraine are also at risk of severe allergic reactions to incoming Russian bombs.
https://www.nationalreview.com/corner/state-department-to-evacuating-americans-in-ukraine-dont-forget-your-proof-of-vaccination/