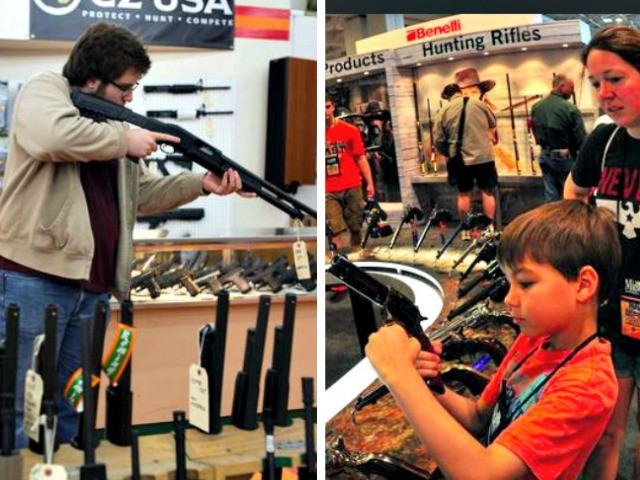 Stanford researchers are promoting a study on children and guns that includes firearm related injuries and deaths for people 15-18-years-old.
The researchers refer to "children" and "pediatric" interchangeably in the study. This allows researchers to use pediatric age–i.e., one to 18-years-old–under the moniker "children." In discussions of suicide and injuries, the study encourages the reader to ignore the fact that 15-18 are prime years for gang involvement and street crime.
The linguistic twist is evident in a Mercury News report on the study: "Firearm-related injuries are the second leading cause of pediatric death in the U.S., claiming 2,715 lives each year. Of those deaths, 62.1 percent were homicides and 31.4 percent were suicide. A child is 82 times more likely to die in our country of a firearm injury than in any other developed nation."
Notice how the information from the study begins with "pediatric death" and ends with reference to a "child." Readers could not be blamed for coming away from the report believing that children three and four-years-old were being targeted for homicide and the same group of children was using firearms to commit suicide.
In reality, the study includes people 15-18-years-old, prime age for gang violence and street crime (as stated above).
Researchers behind the study unabashedly use it to push more gun control. For example, Dr. Stephanie Chao said, "With more children dying…there may be an opportunity for prevention." Her idea of "prevention" is more gun control.
AWR Hawkins is an award-winning Second Amendment columnist for Breitbart News, the host of the Breitbart podcast Bullets with AWR Hawkins, and the writer/curator of Down Range with AWR Hawkins, a weekly newsletter focused on all things Second Amendment, also for Breitbart News. He is the political analyst for Armed American Radio. Follow him on Twitter: @AWRHawkins. Reach him directly at awrhawkins@breitbart.com. Sign up to get Down Range at breitbart.com/downrange.
http://feedproxy.google.com/~r/breitbart/~3/8L6TzjtINJk/