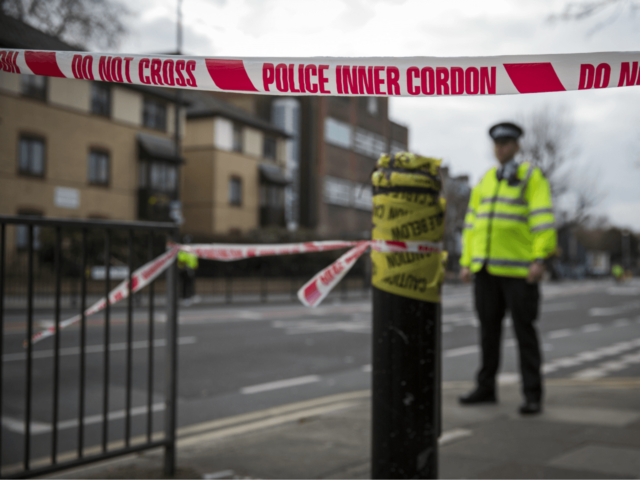 There was a mass panic and "stampede" after a man was stabbed in broad daylight on a London train, by an attacker allegedly screaming "I will kill you" whilst brandishing a 12-inch blade.
One man was hospitalised and another arrested for attempted murder after what British Transport Police called a "serious stabbing" on a London Overground train at Hackney Central station shortly after 6 pm Tuesday.
"Full on stampede on the train after a man was attacked on the train coming into Hackney Central, 5 feet away from where I was sitting, people dropped phones and bags, hope victim is OK," tweeted witness Hazel Orton.
The victim was rushed to hospital with "a serious stab wound" police explained, adding that he is now in a stable condition and the incident is "not being treated as terror-related".
"It was mayhem. I was on the train too," added Bunmi Ogunleye. "I saw the man waving the knife and rambling inaudible words. We were all terrified!
"The guy who got stabbed was running until he collapsed. Bleeding from the chest."
#hackneycentral here is the man who pulled a knife out on our moving overground train and stabbed someone severely. Panic and pandemonium experienced, people screaming. Words fail to describe the sheer horror. pic.twitter.com/GZYh9vlWVa

— Lili (@Laekkersild) October 2, 2018
Avoid Hackney Central. Some guy just pulled out a knife on my overground train and the staff are saying he stabbed someone. Absolutely terrifying. #HackneyCentral pic.twitter.com/tSwX4250i5

— Joe Street (@joestreet18) October 2, 2018
DCI Sam Blackburn, from British Transport Police, commented: "This was a shocking and violent attack which took place on a busy commuter train.
"Officers were on the scene within minutes and were able to quickly arrest the suspect and recover the knife.
"We understand that this was a very frightening incident for passengers on the train and at the station and would encourage anyone who witnessed the attack to come forward and tell us what they saw."
Witness Leon Bruff, 29, who was in the same carriage, told the Sun Online the knifeman yelled, "Don't mess with me, I'll kill you" while storming the train full of children and commuters.
He claimed travellers tried desperately to help the victim as he lay on the floor, saying: "He had a newspaper on his chest to stem the bleeding."
Mr Bruff added: "The knife was huge – at least a 12-inch blade. He was on one. I don't know if he had an argument. He literally went on a rampage. He was going crazy."
London Overground said services on the route resumed with "severe delays" shortly before 8 pm, but the station remained closed.
London Police Violent Crime Unit Seizes Hundreds of Guns and Knives over Summer of Violence https://t.co/GqUaGmD9Og

— Breitbart London (@BreitbartLondon) October 3, 2018
http://feedproxy.google.com/~r/breitbart/~3/U1BdUftYxq4/