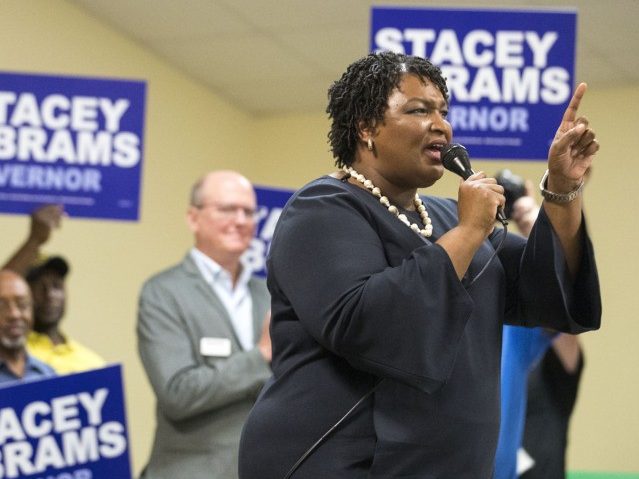 Democrat Georgia gubernatorial nominee Stacey Abrams claimed Tuesday that a poll worker in her precinct nearly denied her a ballot on Election Day.
Abrams, who recently lost the Georgia gubernatorial election to Republican Brian Kemp, said she had problems at her polling place because the poll worker thought she voted with an absentee ballot.
"The day I voted, I had to correct the poll worker who said I had filed for an absentee ballot," Abrams, who recently ended her bid to be Georgia governor, told NPR's Morning Edition.
"It took a few minutes for me to cast my ballot because of the problems with the polling place," she added.
Abrams later blamed her problems at the poll on the flaws in the U.S. voting system, adding that she had "privilege" enabling her to cast her vote while other less-off Americans do not.
"It was also emblematic to me of the privilege that I have," Abrams said. "I know the law. Others do not. And for us to have a fair fight in Georgia, we have to ensure that no one runs the risk of being denied the right to vote."
Abrams spent several days after Election Day refusing to concede to Kemp, hiring a team of three dozen lawyers to challenge the election results and refusing to say her Republican challenger was legitimately elected as Georgia's governor.
Even when Abrams admitted she lost the election to Kemp, she vowed to sue the state of Georgia for the "gross mismanagement" of the election.
http://feedproxy.google.com/~r/breitbart/~3/LJRU1aDxZh0/