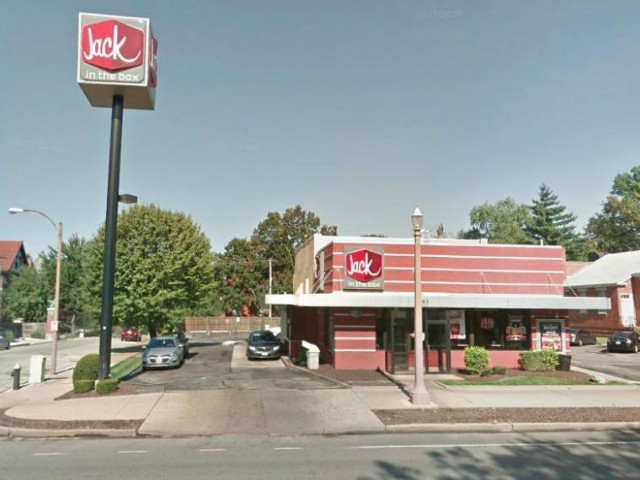 A 20-year-old man was pinned to a tree by his own car on Wednesday after accidentally reversing out of a Jack in the Box drive-thru.
Charles Wood Jr. pulled into the "Jack in the Box" restaurant drive-thru near Compton Hill Reservoir Park at an angle on Wednesday night. When his food was brought to the window, he opened his car door to reach for it. Unfortunately, he had put the car in reverse rather than neutral.
When his foot pushed down, he rapidly accelerated backward into a tree. Wood was pinned to the tree, sustaining severe injuries to his head, neck, torso, and legs. He was pronounced dead at a nearby St. Louis hospital.
http://feedproxy.google.com/~r/breitbart/~3/fwZ9Ju8332w/