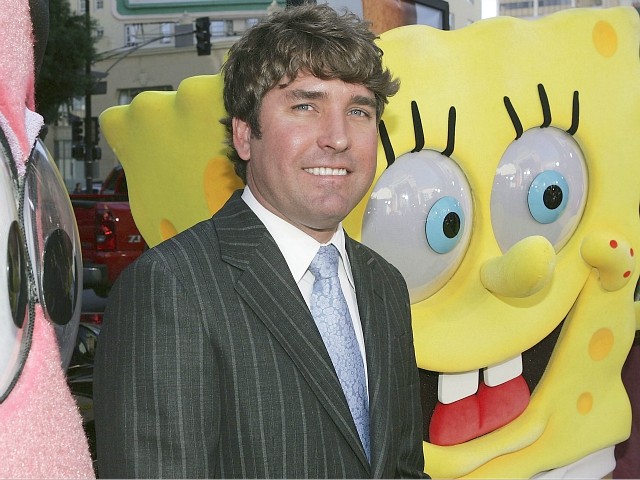 Stephen Hillenburg, the creator behind the wildly successful cartoon program SpongeBob SquarePants, passed away on Monday at 57-year-old after losing his battle to Amyotrophic Lateral Sclerosis (ALS).
Hillenburg announced he was diagnosed with the disease last March.
Hillenburg got his start in animation in 1987, enrolling in the California Institute of Arts to study Experimental Animation. He was conferred a Master of Fine Arts in 1992. Hillenburg worked on the Nickelodeon hit "Rocko's Modern Life" between 1993-1996. After leaving the show, Hillenburg developed over course of three years the concept for SpongeBob SquarePants, which first aired on Nickelodeon in May of 1999.
Since its debut, the network has run 250 episodes of SpongeBob SquarePants.
"We are incredibly saddened by the news that Steve Hillenburg has passed away following a battle with ALS," Nickelodeon said in a statement. "He was a beloved friend and long-time creative partner to everyone at Nickelodeon, and our hearts go out to his entire family. Steve imbued 'SpongeBob SquarePants' with a unique sense of humor and innocence that has brought joy to generations of kids and families everywhere. His utterly original characters and the world of Bikini Bottom will long stand as a reminder of the value of optimism, friendship and the limitless power of imagination."
http://feedproxy.google.com/~r/breitbart/~3/A8nj8045gGE/