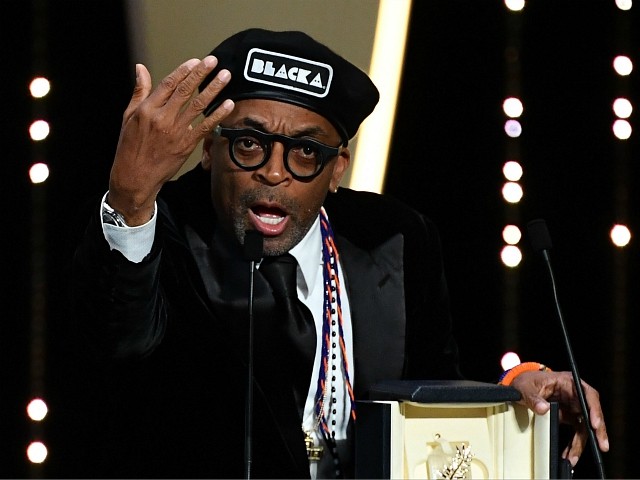 Film director Spike Lee defended CNN's White House correspondent Jim Acosta on Thursday, accusing the Trump administration of making "disgraceful" moves against the press.
On Wednesday evening, the White House announced that they had suspended Acosta's hard pass after a contentious exchange with Trump in the wake of the midterm elections. During the exchange, Acosta refused to give up the microphone to a White House intern as she tried to pass it along.
"This guy, I don't call him by his name, I call him agent orange," Spike Lee said of President Trump when asked about the incident by The Hollywood Reporter. "Condemning the free press is just disgraceful."
"The battle isn't over," Lee said when asked about Democratic Party's success on Tuesday night's election. "Two years can go like that, till the 2020 presidential election… so the fight continues."
Spike Lee speaks out against Trump suspending CNN correspondent Jim Acosta from the White House: "Condemning the free press is just disgraceful." pic.twitter.com/4LyWjRZBwM

— Hollywood Reporter (@THR) November 9, 2018
Lee, whose recent film BlacKkKlansman explores issues of racial prejudice in America, is one of Hollywood's many anti-Trump celebrities, previously describing the President as a "motherfucker" who "can't be trusted to make moral decisions." Last June, the 61-year-old filmmaker even suggested the world may not survive until the 2020 presidential election.
"Shoot, I hope this nuclear code doesn't get punched. I'm not thinking about 2020," Lee said when asked about whether Bernie Sanders should consider another run for the presidency. "Look, you got Putin. You got the other crazy guy in North Korea and this other crazy guy, Agent Orange. That's not a good trio for me, my children, for the world."
Follow Ben Kew on Facebook, Twitter at @ben_kew, or email him at bkew@breitbart.com
http://feedproxy.google.com/~r/breitbart/~3/xBYAEh3psN8/