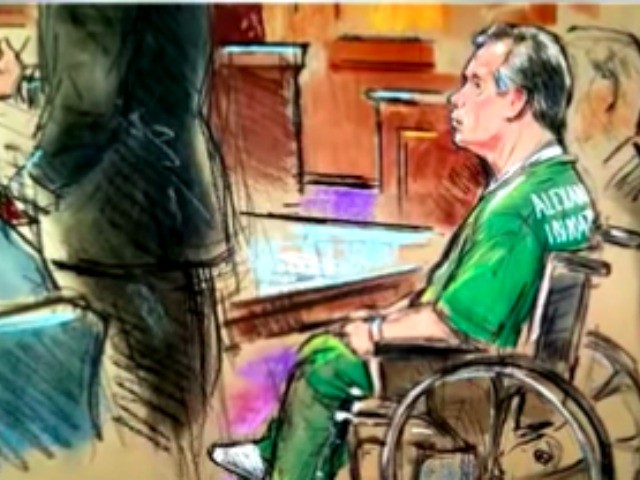 The Office of Special Counsel said in a court filing Monday that former Trump campaign chairman Paul Manafort made false statements during a series of interviews with investigators — after negotiating a plea agreement — as part of its probe into collusion between the Trump campaign and Russia.
"After signing the plea agreement, Manafort committed federal crimes by lying to the Federal Bureau of Investigation and the Special Counsel's Office on a variety of subject matters, which constitute breaches of the agreement," wrote prosecutors working for the special counsel." The government will file a detailed sentencing submission to the Probation Department and the Court in advance of sentencing that sets forth the nature of the defendant's crimes and lies."
NEW: Special counsel's office claims Paul Manafort lied to the FBI and to Mueller's office "on a variety of subject matters" after signing a plea deal, in breach of the agreement. Manafort disputes that characterization. More soon. https://t.co/DPTKqdgMdw pic.twitter.com/1qqAOufWF8

— Zoe Tillman (@ZoeTillman) November 26, 2018
The details of the alleged lies were not made public.
As previously reported, Manafort has a February sentencing date on fraud charges after appearing in a Virginia courtroom in a green jail jumpsuit and a wheelchair for a post-trial hearing.
A judge on Friday set Feb. 8 for sentencing of Manafort, who was convicted of tax and bank fraud charges.
As expected, the judge also dismissed ten remaining counts against Manafort that had deadlocked the jury at his trial earlier this year.
Manafort was wheeled in and out of the courtroom, wearing a jumpsuit that said "ALEXANDRIA INMATE."
His lawyer, Kevin Downing, said Manafort is suffering "significant issues" with his health at the Alexandria jail, and he requested an expedited sentencing so that Manafort could be moved from the jail.
Manafort is now cooperating with prosecutors, and that had been delaying his sentencing date. But Judge T.S. Ellis expressed concerns about any further delay of the sentencing.
The veteran lobbyist's guilty plea will cost him more than time behind bars.
Manafort's estate in the Hamptons won't be waiting when the former Trump campaign chairman gets out. His Brooklyn brownstone will be gone, too, and his condo in Trump Tower in Manhattan.
Manafort, a high-rolling political consultant brought low, also agreed to forfeit big bank accounts, life insurance, and more as part of his plea deal on Friday with special counsel Robert Mueller.
The forfeiture agreement is final and cannot be revoked, court documents say.
Manafort was known for his opulent lifestyle. Prosecutors at his earlier trial in Virginia detailed elaborate expenses such as a $21,000 watch, a $15,000 jacket made of ostrich leather, and more than $6 million worth of real estate paid for in cash.
The Associated Press contributed to this report. 
http://feedproxy.google.com/~r/breitbart/~3/LTbaNKpG7mY/