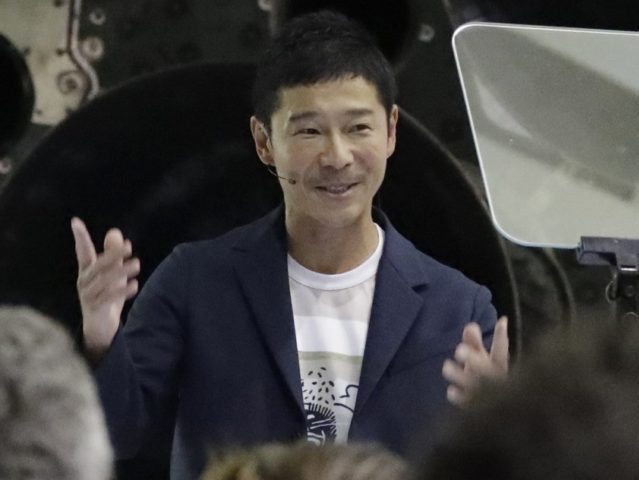 SpaceX has announced Yusaku Maezawa as the first private passenger who will fly around the moon in one of its spacecraft.
SpaceX and CEO Elon Musk announced the first passenger it would fly around the moon, Yusaku Maezawa, who the company described as a "fashion innovator and globally recognized art curator."  The announcement was made on Monday evening.
The first private passenger to fly around the Moon aboard BFR is fashion innovator and globally recognized art curator Yusaku Maezawa.

— SpaceX (@SpaceX) September 18, 2018
According to USA Today, they will be "the 25th person to swing around the backside of the moon and the first since America's Apollo missions ended in 1972."
On Twitter, SpaceX confirmed that the passenger would fly on SpaceX's "BFR launch vehicle," and described it as "an important step toward enabling access for everyday people who dream of traveling to space."
The company says the journey will last "about a week," and come as close as 125 miles above the lunar surface.
Lasting about a week, the journey will come as close as 125 miles to the Moon's surface before completing lunar transit and returning back to Earth. pic.twitter.com/1P4HSHxaNU

— SpaceX (@SpaceX) September 18, 2018
http://feedproxy.google.com/~r/breitbart/~3/VmT5SYryUzM/