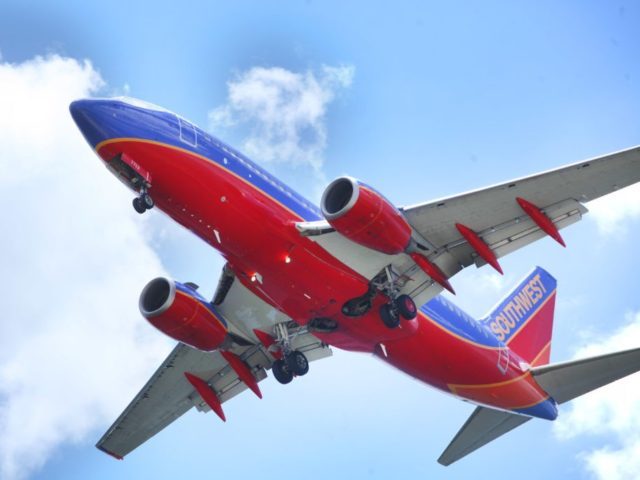 A Southwest Airlines gate agent allegedly mocked the unusual name of a five-year-old epileptic girl while the child recently pre-boarded a flight.
Then, the employee continued to ridicule the youngster by posting her boarding pass on social media, according to the child's mother, Traci Redford.
The horrified parent spoke out about the incident Wednesday. Redford told ABC7 Los Angeles that a Southwest Airlines agent at the John Wayne Airport in Orange County made fun of her child's name while they pre-boarded a return flight to their native El Paso, Texas.
The child's name is "Abcde" and is pronounced "ab-city." Redford said Abcde lives with epilepsy and the family always pre-boards on flights.
"The gate agent started laughing, pointing at me and my daughter, talking to other employees. So I turned around and said, 'Hey if I can hear you, so if I can hear you, my daughter can hear so, so I'd appreciate if you'd just stop,'" recounted Redford about the incident which, reportedly, took place a few weeks ago.
At the time, the child asked her mother why the airline employee laughed at her name. Then, unbeknownst to Redford, the gate agent snapped a photograph of Abcde's boarding pass and posted it on Facebook, further ridiculing the little girl. Redford said she did not immediately learn about what the airline employee purportedly did.
"It was actually brought to my attention by somebody who had seen it on Facebook and reported it to Southwest," said Redford.
The frustrated mother told KABC: "And after two weeks of doing a formal complaint, Southwest hadn't done anything."
The Dallas-based Southwest Airlines since released an apology statement:
We extend our sincere apology to the family. We take great pride in extending our Southwest Hospitality to all of our Customers, which includes living by the Golden Rule and treating every individual with respect, in person or online. This post is not indicative of the care, respect, and civility we expect from all of our Employees.
Southwest also stated they addressed the incident with the unidentified employee.
We have followed up with the Employee involved, and while we do not disclose personnel actions publicly, we are using this as an opportunity to reinforce our policies and emphasize our expectations for all Employees.
Redford said she intends to use the disappointing experience as a lesson for her daughter that "not everyone is nice and not everyone is going to be nice and it's unfortunate."
Follow Merrill Hope, a member of the original Breitbart Texas team, on Facebook and Twitter.
http://feedproxy.google.com/~r/breitbart/~3/VFzODHHAMKY/