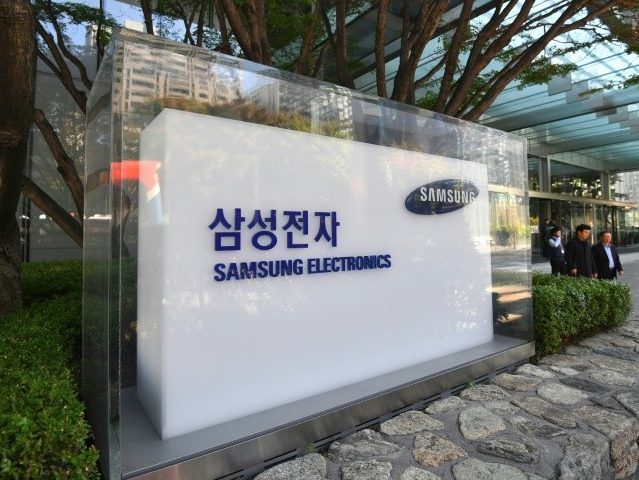 Prosecutors in South Korea on Thursday announced nine indictments against employees of a company called Toptec for selling information about Samsung display technology to a Chinese firm.
The indictment charges the chief executive and eight employees of Toptec, a supplier for South Korean electronics giant Samsung, with using a shell company to acquire information about Samsung's Organic Light-Emitting Diode (OLED) display technology and selling to a Chinese company for little under $14 million.  
Samsung worked for years and spent billions to perfect its OLED technology, which has become very popular for televisions, computer monitors, and smartphones. Samsung displays are featured on Apple's' iPhones as well as the Samsung Galaxy product line.
The cutting-edge product line currently under development includes a phone with a folding display that can expand from the size of a normal cell phone to become a 7" tablet. The general direction of the OLED market and its successor technologies is moving toward video displays of varying sizes made from a soft material that can be rolled up and folded like paper. The first folding smartphones are expected to become available in the United States this coming spring, with a hefty price tag in the neighborhood of $2,000.
Samsung's display technology is considered a "national core technology" under South Korean law, which places under some additional export restrictions and increases the penalties for information theft.
The South Korean indictment charged the Toptec employees with using "secondary names, phones, and personal email addresses" to conceal their dealings with a Chinese company that was not named by prosecutors.
Toptec Co. Ltd. issued a statement denying the charges. "Our company has never provided Samsung Display's industrial technology or business secrets to a Chinese client. Our company will fully cooperate with legal proceedings to find the truth in court," the statement said.
Toptec shares fell by 20 percent after the indictment was announced.
Samsung described the indictments as "regrettable" and said it was "shocked at the results of the investigation by prosecutors, at a time when competitors are intensifying their technological rivalry."
Reuters explained why the Chinese would be interested in acquiring Samsung's technology:
China is seeking to dominate the OLED industry by fair means or foul but its domestic OLED industry is still limited. According to Aju News, none of the major smartphone makers around the world get their OLED supply from Chinese sources.

Chinese manufacturers also have not yet developed the technology to produce large OLED panels for TV screens.

As a result, Chinese companies have been dangling lucrative salaries for South Korean OLED professionals, in an attempt to lure away talent who can accelerate China's OLED development.

A June 8 article posted on the official website of China Semiconductor Association (CSIA), a trade organization, reported that Samsung Display's latest QD-OLED display—an enhanced OLED display using quantum-dot technology to produce more brightness and color accuracy—made it even harder for Chinese display-screen makers to catch up with Samsung and LG, another South Korean conglomerate that is a top maker of OLED products.
China has been offering huge salaries to South Korean engineers willing to put their expertise at the Communist nation's disposal. Reuters reported that at least three important OLED researchers from Samsung have been willing to take jobs with a firm based in Beijing.
http://feedproxy.google.com/~r/breitbart/~3/488zW73-qm8/