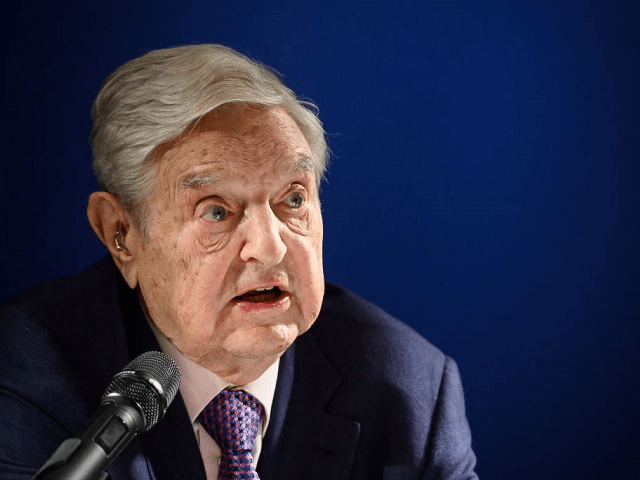 Multi-billionaire financier and progressive funder George Soros has sounded the alarm over the European Union, and perceived weaknesses he claims in conjunction with the rise of populist politics would be the undoing of the continent.
In an opinion piece that characterises support for the European Union as the silent majority that needs to "wake up", open borders advocate Soros took aim at the "antiquated party system" found in nations across the continent. Describing national parties — such as the Conservatives and Labour in the UK or CDU and SPD in Germany — as hangovers from the 19th century when the main political division was between "conflict between capital and labor".
In 21st century Europe, he wrote, "the cleavage that matters most today is between pro- and anti-European forces".
Dismissing establishment parties as self-interested and disorganised, Soros even went so far as to give a qualified compliment to Eurosceptics, remarking: "Anti-European forces may look good in comparison: at least they have some principles, even if they are odious."
Soros-backed Think Tank Predicts Eurosceptics Will Win 'One Third' of Seats in EU Elections https://t.co/S9YHSnpwnP

— Breitbart London (@BreitbartLondon) February 12, 2019
Indeed, before lamenting the lack of mechanisms in the European Union to punish errant member states, the globalist financier wrote of the future: "Europe is sleepwalking into oblivion, and the people of Europe need to wake up before it is too late. If they don't, the European Union will go the way of the Soviet Union in 1991.
"Neither our leaders nor ordinary citizens seem to understand that we are experiencing a revolutionary moment, that the range of possibilities is very broad, and that the eventual outcome is thus highly uncertain."
The comments from Mr Soros come as one of the think-tanks his Open Society Foundations have funded struck a panicked note over the forthcoming European Union elections slated for May 2019. Breitbart London reported on the European Council on Foreign Relations which predicted that Eurosceptic populists could win a third of all seats during the vote and "paralyse decision-making at the centre of the EU."
If populist Eurosceptics are able to form a working group in the Parliament, "the EU would be living on borrowed time", the report claimed.
Oliver JJ Lane is the editor of Breitbart London — Follow him on Twitter and Facebook
http://feedproxy.google.com/~r/breitbart/~3/wN_WWQqLylA/