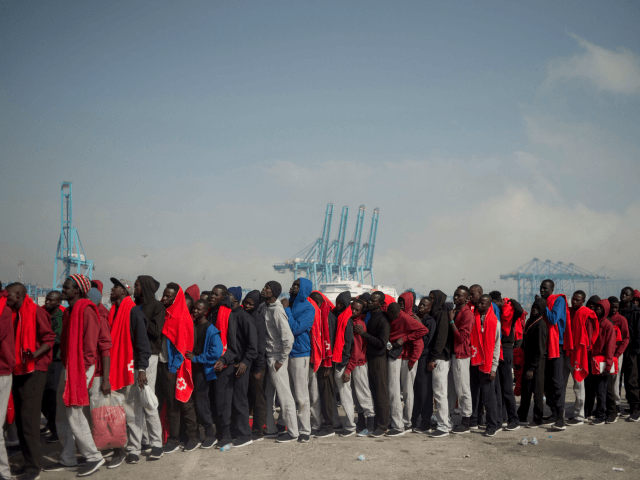 The immigrant population of Spain is set to grow by between seven and ten million by 2050, the proportion of migrants increasing to up to 15 percent of the total populace, according to new statistics.
The estimates, provided by Spain's Independent Authority of Fiscal Responsibility (AIReF) will push the country's population to between 51 and 60 million by mid-century, with current population at around 46 million, reports the Spanish economics website el Confidencial.
However, just three years ago, it was predicted that the country's population would fall by 11 percent by 2050, losing 5.3 million inhabitants.
Spain, like other Western and Southern European countries, is experiencing low natural population growth, with women bearing an average of 1.4 children, compared to the 2.2 projected by demographers to keep populations stable.
El Confidencial notes that immigration will be fundamental to maintain this predicted population gain, with the Fiscal Authority considering that Spain will continue to attract migratory flows, pushing annual net migrant arrivals to about 270,000 a year.
Europe Needs 'New Blood': Spain Expects 50,000 Migrants from North Africa https://t.co/EZbTgGQu4F

— Breitbart London (@BreitbartLondon) August 1, 2018
Repeating the trope that ageing European populations need more migration from the global south to pay for pensions and grow GDP — a statement of fact denounced as a "Ponzi scheme" with taxpayers left to pick up the tab for integration and social care costs, not neglecting that migrants, too, grow old and will require pensions — the economic website notes that therefore Spain will have to make "favourable policies" for immigration.
However, the website also noted that the birth rate will likely improve in coming years — driven by immigration as "the countries of origin of these immigrants have a culture of higher fertility", raising the average number of children from 1.4 to 2 per woman.
Socialist Prime Minister of Spain, Pedro Sánchez, who is believed to have met with billionaire open borders activist George Soros, has adopted pro-mass migration policies since assuming power in June, notably accepting the migrant transport vessel Aquarius after it was refused disembarkation by Italy's right wing-populist government.
Sánchez has also pledged to remove barbed wire border fencing protecting Spain's two exclaves in North Africa, Ceuta and Melilla, which are frequently mobbed by up to one thousand Africans trying to reach EU territory and secure asylum rights.
3.5 Million unemployed in Spain and the IMF claims to solution to Spain's problems is to import 5.5 million migrants? https://t.co/ijPKNgK3og

— Breitbart London (@BreitbartLondon) August 15, 2018
Since Italy has shut its door to migrants, Spain has become the hotspot for illegal migrant arrivals by sea. Breitbart London reported in August that migrant sea arrivals in Italy were down 80 percent whilst surging in Spain by over 350 percent, with at least 50,000 sub-Saharan Africans waiting in Morocco to head to Spain.
From the start of 2018 to mid-July, the country saw 18,016 migrant arrivals — a figure higher than Italy or Greece — but Spanish Foreign Minister Josep Borrell denied that uncontrolled mass migration is taking place.
In fact, the foreign minister hinted that if it were, mass migration would be a positive as Europe is "an ageing continent, we need new blood, and it doesn't look like this new blood is coming from our capacity to procreate".
Follow Victoria Friedman on Twitter at @FriedmanPress
Follow Breitbart London on Facebook and Twitter.
http://feedproxy.google.com/~r/breitbart/~3/28vqdOo_0PM/