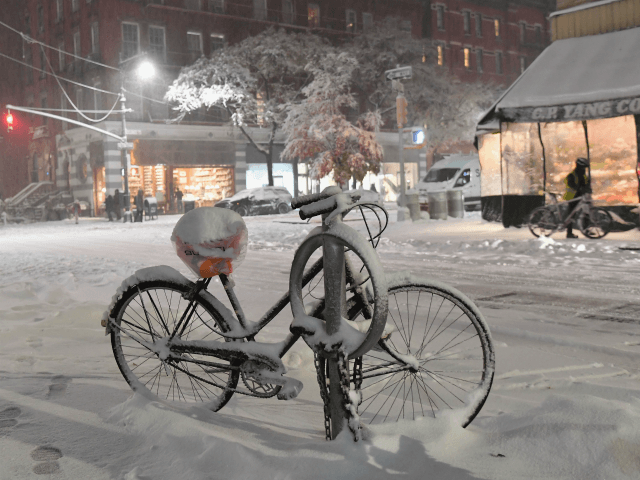 A snowstorm threatens to put a damper on Black Friday shopping in several Rocky Mountain states, according to meteorologists.
AccuWeather writes: "Those traveling to or from areas such as Boise, Idaho; Great Falls and Billings, Montana; Rapid City, South Dakota; Jackson Hole and Casper, Wyoming; Park City, Utah; and Denver for the holiday will want to stay up to date on road conditions and airline delays once the snow starts thumping on Friday night."
Bouts of snowfall could cause thousands in Idaho, Montana, and Wyoming to shelve their Black Friday shopping plans, as strong winds and low visibility are likely to bring icy driving conditions.
"Heavy snow will start across Idaho, Montana and northern Utah Friday night, then spread into Wyoming and central Colorado on Saturday," said AccuWeather meteorologist Steve Travis. "Although Denver is not expected to get snow from this storm, it will be impacted by strong winds that could lead to flight delays through Saturday."
On Saturday, conditions could pose even more dangerous than Friday with snowfall hammering central Utah, Colorado and western Montana. Experts warn utility customers could see power outages in parts of the region and even some damage to their homes.
The wintry weather could be good news for ski and snowboard enthusiasts with some Colorado resorts offering discount specials on Sunday and Monday. "Although the snow will be bad for travel, 6 to 12 inches of fresh powder can be expected for many ski resorts including Breckenridge and Vail Mountain," noted Travis.
http://feedproxy.google.com/~r/breitbart/~3/f2QTUTq7fOw/