In its "Americans" exhibit, the Smithsonian Institution's National Museum of the American Indian has a Pocahontas portion that includes photos of President Donald Trump and Sen. Elizabeth Warren (D-MA) with text that states Warren's claim to Native American ancestry and Trump calling her Pocahontas.
The exhibit entry, dated June 25, 2017, reads: 
President Donald Trump says that when he calls Senator Elizabeth Warren "Pocahontas," he is not insulting her. It is Warren's claim of Indian ancestry, says Trump, that is an insult to the renewed Native American woman. A few months before, the president taunted Democrats, saying, "Pocahontas is now the face of your party."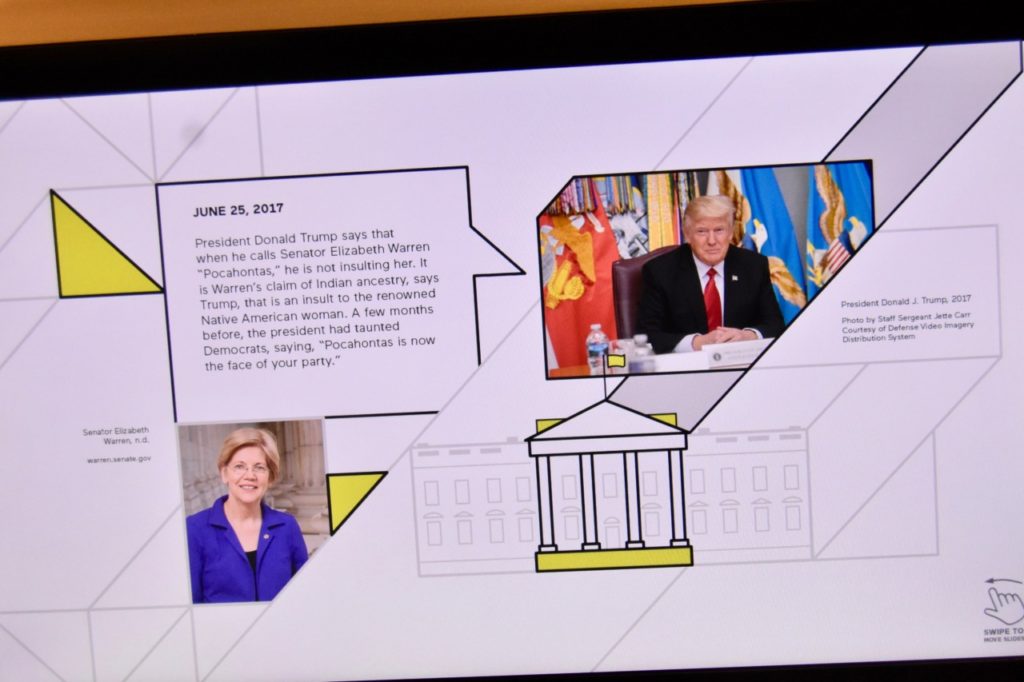 The museum included Warren's senator website underneath her official Senate photo.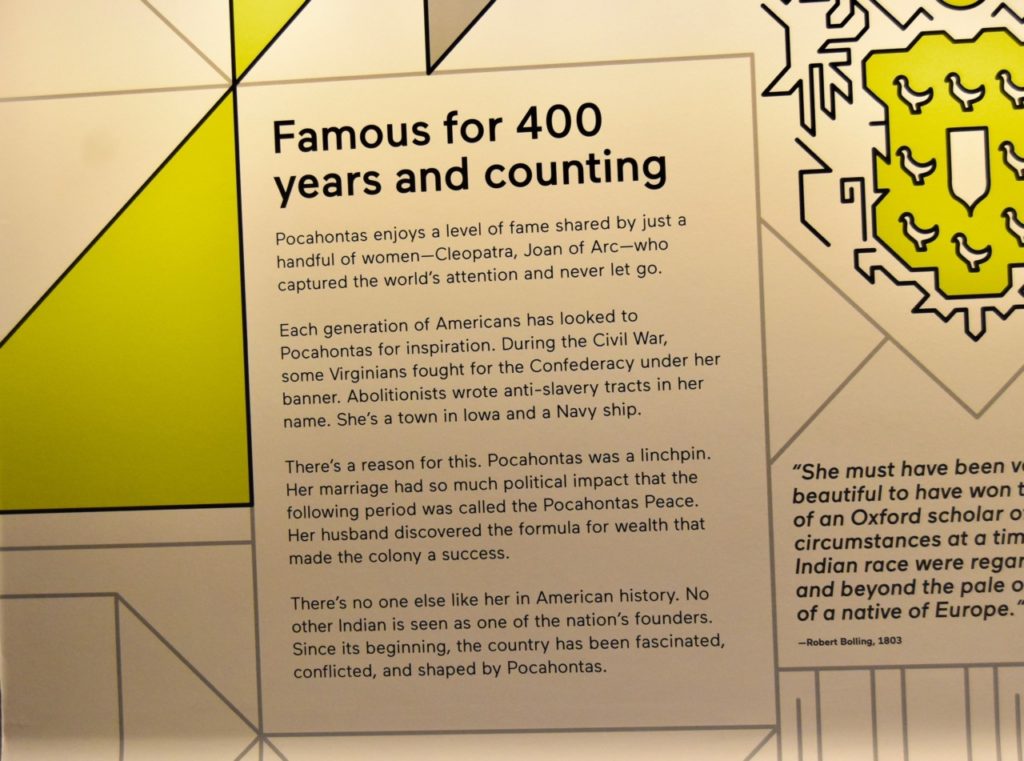 Trump and Warren are part of a panel titled "Famous for 400 Years and Counting," which includes other Pocahontas references in American culture ranging from fashionable boots to singer Peggy Lee's rendition of the song "Fever" about Pocahontas's romance and marriage to Englishman John Rolfe.
The Disney animated film Pocahontas is also mentioned.
The exhibit takes on new significance following the Monday release of DNA test results that reveal scant evidence of Warren's ethnic claims.
As Breitbart News reported, according to Warren's DNA test, she has, at best, 1/64th Native American ancestry, but it could be as low as 1/1,024. Percentage-wise, she can claim somewhere between 0.1 percent to 1.56 percent Native lineage.
The minimum requirement to claim membership in most Native American tribes ranges from 1/8 (12.5 percent) to 1/2 (50 percent). A few tribes have a minimum requirement of 1/16 (six percent).
The Cherokee Nation issued a statement rebuking Warren after her DNA test was revealed.
"Using a DNA test to lay claim to any connection to the Cherokee Nation or any tribal nation, even vaguely, is inappropriate and wrong," Chuck Hoskin Jr., secretary of state for the Cherokee Nation, said in the statement.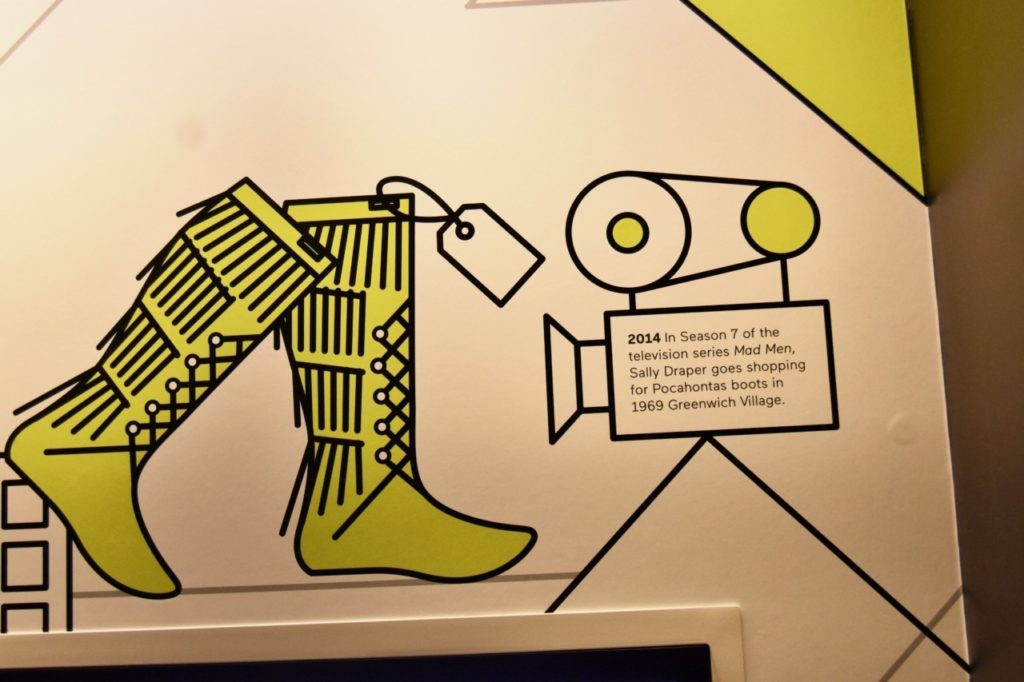 But Warren's claims of Indian ancestry was controversial long before Trump was elected president.
A link to a 2012 article in the Christian Science Monitor is on the museum's website. It says in part: 
As Massachusetts Democrats meet at their nominating convention today, some members of the Cherokee Nation are stepping up a campaign to get answers about candidate Elizabeth Warren's claims of tribal ancestry – a sideshow controversy that has nevertheless begun to wobble one of the most closely-watched Senate campaigns in the country.

This week, Indian reporters say they were snubbed by Warren's campaign as they sought clarification on why Ms. Warren was listed as a minority Native faculty by Harvard in the 1990s, even though she has no evidence to back that claim and apparently never sought out other Native Americans on campus.

A group of Cherokees has set up a website disputing Warren's claims, and some tribal members said they may protest the Democratic nominating convention in Springfield, Mass., today.
Meanwhile, Warren defended her claim and the release of the DNA test, saying it is part of her effort of "transparency."
Breitbart News has reached out to the museum to ask why Trump and Warren are included in the Pocahontas exhibit and whether it has plans to update it to include the latest developments on Warren's ancestry. 
Follow Penny Starr on Twitter.
http://feedproxy.google.com/~r/breitbart/~3/2u68MS_nnbE/