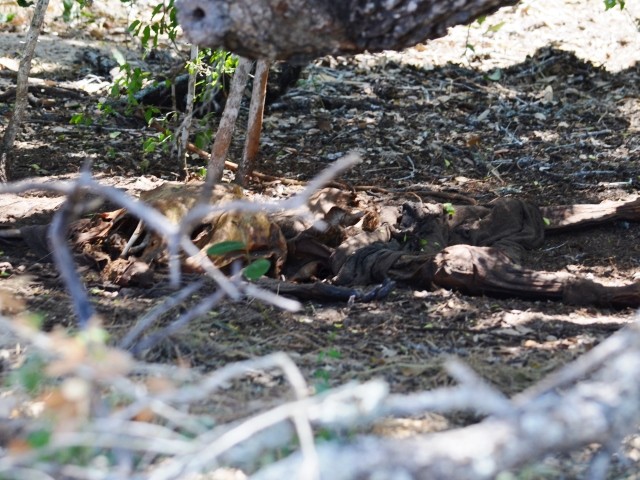 Border Patrol agents in the Laredo Sector found the skeletal remains of a migrant who appeared to have died after illegally crossing the border from Mexico.
A Border Patrol agent contacted the Laredo Sector dispatch center on Wednesday afternoon to report that he found the remains of what appeared to be an illegal alien. The agent made the grim discovery at about 3:00 p.m. on Wednesday afternoon, according to information provided to Breitbart Texas by Laredo Sector Border Patrol officials.
The agent found documents on the migrant that indicate the deceased migrant traveled to the U.S. from India, officials stated.
Laredo Sector dispatchers contacted the Webb County Sheriff's Office and the Medical Examiner's office to take custody of the remains and make the official declaration of death.
The Webb County Medical Examiner's Office is tasked with identifying the remains of deceased migrants who are found in this county and many other counties throughout South Texas
At least 296 migrants are reported to have died at points all along the U.S.-Mexico border, according to the Missing Migrant Project. The number of deaths in 2018 is up by more than eight percent over 2017. However, it is down by just over three percent from the 306 who were found dead during the same period in 2016.
Nearly two-thirds of the remains of migrants who died so far this year were found near the Texas border with Mexico, the Missing Migrant Project numbers indicate. About 60 of the 188 dead migrants found in Texas were discovered in or near the Laredo Sector.
Bob Price serves as associate editor and senior political news contributor for Breitbart Texas. He is a founding member of the Breitbart Texas team. Follow him on Twitter @BobPriceBBTX and Facebook.
http://feedproxy.google.com/~r/breitbart/~3/IPvGnenZg8I/