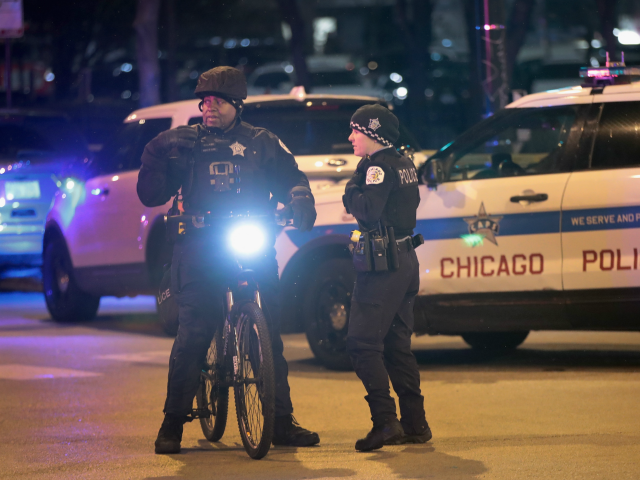 Chicago Mercy Hospital, the site of Monday's heinous shooting, is a state-mandated gun-free zone.
Moreover, Mercy's parking lot–the spot where the shooting began–is mandate gun-free as well.
Gabby Giffords' gun control website noted that Illinois' hospitals and hospital parking lots are off-limits for concealed carry of firearms as recently as September 13, 2018. The language of the state's concealed carry law prohibits carrying a firearm in "any building, real property, and parking area under the control of a public or private hospital or hospital affiliate, mental health facility, or nursing home."
Three people were killed when 32-Juan Lopez ignored the gun-free policy. Those three Dr. Tamara O'Neal, pharmaceutical assistant Dayna Less, and Chicago Police Officer Samuel Jimenez. (Jimenez was shot and fatally wounded while responding to reports of shots fired.)
On November 19, 2018, the Crime Prevention Research Center reported:
Unfortunately, this attack occurred in yet another gun-free zone. Permitted concealed handguns are banned in public or private hospital or hospital affiliate, mental health facility or nursing home. …Yet, the media refuses to point out that this was yet another attack that occurred in a gun-free zone. As usual, we could not find a single news story that mentioned this attack occurred where people were not allowed to have guns for protection.
On November 9, 2018, Breitbart News reported that Borderline Bar & Grill mass shooting (Thousand Oaks, California) occurred in a gun-free zone. California state law bars concealed carry permit holders from carrying guns for self-defense in businesses that serve alcohol for on-site consumption.
Twelve innocents were killed at the Borderline Bar.
The Crime Prevention Research Center reports that 97.8 percent of "mass public shootings" from 1950 to May 2018 occurred in gun-free zones. These include the Virginia Tech University attack which killed 32 (April 16, 2007), the Aurora movie theater attack which killed 12 (July 20, 2012), the Sandy Hook Elementary School attack which  killed 26 (December 12, 2014), the DC Navy Yard attack which killed 13 (September 16, 2013), the San Bernardino attack which killed 14 (December 2, 2015), the Orlando Pulse attack which killed 49 (June 12, 2016), the Parkland high school attack which killed 17 (February 14, 2018), and many, many more.
In all those instance the innocents were prohibited from carrying guns to shoot back in defense of their own lives.
AWR Hawkins is an award-winning Second Amendment columnist for Breitbart News, the host of the Breitbart podcast Bullets with AWR Hawkins, and the writer/curator of Down Range with AWR Hawkins, a weekly newsletter focused on all things Second Amendment, also for Breitbart News. He is the political analyst for Armed American Radio. Follow him on Twitter: @AWRHawkins. Reach him directly at awrhawkins@breitbart.com. Sign up to get Down Range at breitbart.com/downrange.
http://feedproxy.google.com/~r/breitbart/~3/UR1HW4pJTtQ/