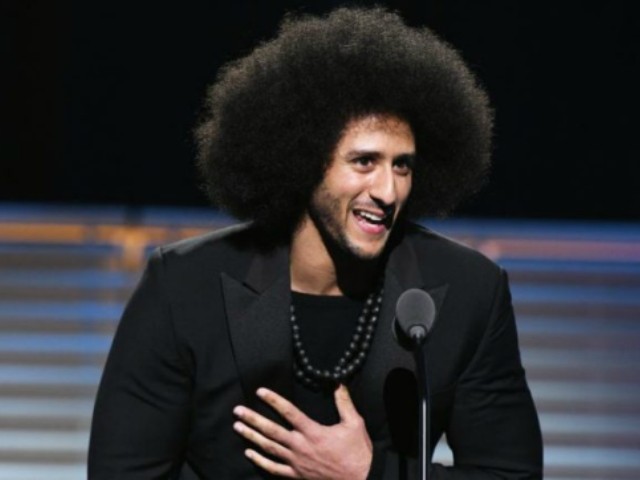 Singer Mariah Carey met with former NFL quarterback and original anthem protester Colin Kaepernick over the weekend.
The pair posed for a photo which Carey posted on Instagram.
The caption for the post read: "Such an honor to meet @kaepernick7 today!"
The comments for Carey's post ranged from outrage over her embrace of the NFL's most famous activist, to support from fans sympathetic to the former 49er's cause.
Kaepernick began his anthem protest in the preseason of 2016. However, after that season, the former 49er walked away from his contract with San Francisco. Kaepernick was not re-signed by another club and remains unemployed by the league. In October of 2017, Kaepernick filed a collusion grievance against the NFL. Alleging that the league's owners conspired to keep him off a roster due to his anthem protests.
Follow Dylan Gwinn on Twitter @themightygwinn
http://feedproxy.google.com/~r/breitbart/~3/BSlEm60aY1g/