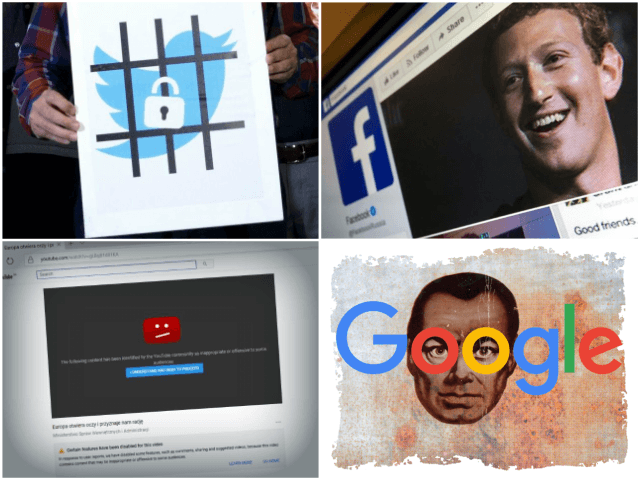 According to Federal Election Commission filings, employees of Silicon Valley's Masters of the Universe have donated millions to Democrat House and Senate candidates ahead of the midterm elections.
Fox News reports that while Silicon Valley tech firms continue to claim they are politically unbiased, employees from these company's have donated a total of $2.4 million to House and Senate candidates. Of the $2.4 million dollars donated, only $176,000 — eight percent — of the money donated has gone to Republican candidates.
The nonpartisan Center for Responsive Politics reports that in the 2014 midterms, employees from Google, Facebook and Twitter donated approximately $838,000 to congressional candidates. Even then, donations favored Democrats quite highly with $679,000 going to Democrats and $259,000 going to Republicans.
Karen Sebold, a professor of political science at the University of Arkansas told Fox News in a statement: "It is interesting to see that employees of the tech world are giving substantially more donations to Democrats than Republicans but not shocking, given many of these employees likely reside in blue states and the nature of the industry's employees-educated, higher income — and because many of these employees may be affected by policies that are in the news right now like immigration to education."
Sebold also noted that campaign donations for the 2018 midterms are becoming seen as a sign of support or condemnation of President Trump depending on which campaign someone donates to: "thus the votes/donations might be taken as a sign of opposition toward President Trump," said Sebold.
The PACs linked to these companies haven't always donated primarily to Democrats. In 2016, the PACs of Google and Facebook gave around $1 million to Republicans and $878,000 to Democrats, while the Twitter PAC donated  $8,000 to Democrats and $7,500 to Republicans. In 2018 this has shifted largely, with Facebook and Google PACs giving $607,000 to Democrats and $538,000 to Republicans.
But tech employees seem to have always leaned quite far left. Google employees gave $1.7 million in political donations according to donation records. Of that, only $117,000 was given to Republicans. Facebook showed a similar bias, with employees donating $549,000 to Democrats running for Congress while only $58,000 was given to Republicans.
As for the leaders of these companies, filings show that Google CEO Sundar Pichai gave the Democratic Senatorial Campaign Committee and National Republican Senatorial Committee the maximum contribution of $33,900 each. Twitter CEO Jack Dorsey has not donated and neither has Facebook CEO Mark Zuckerberg, except for two $10,000 payments to Facebook's PAC.
Lucas Nolan is a reporter for Breitbart News covering issues of free speech and online censorship. Follow him on Twitter @LucasNolan_ or email him at lnolan@breitbart.com
http://feedproxy.google.com/~r/breitbart/~3/-b9_LTyNCwM/