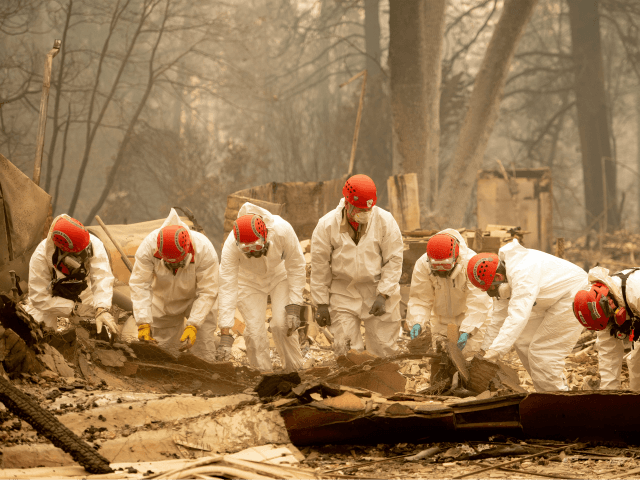 (AP) — Authorities have reported eight more fatalities from a blaze in Northern California, bringing the total death toll so far to 56 in the deadliest wildfire in state history.
The sheriff says 130 people are still on missing list.
JUST IN: Death toll in Northern California's #CampFire increases to 56 as authorities announce that the remains of eight additional people have been located today.

The Butte County Sheriff says the remains of those eight victims were found in the town of Paradise, California. pic.twitter.com/g8xDFZ5cRq

— ABC News (@ABC) November 15, 2018
Wildfire experts say the Northern California wildfire is the deadliest in a century.
California officials say the fire burning in a rural area far north of San Francisco killed more people than any other blaze in the state's recorded history.
The U.S. government doesn't closely track civilian casualties, and records from long ago are incomplete.
Stephen Pyne, an Arizona State University professor and fire historian, said Wednesday the California fire certainly is the deadliest since 1918, when a wildfire in northern Minnesota killed an estimated 1,000 people.
That fire prompted the federal government to start developing firefighting practices and policies.
http://feedproxy.google.com/~r/breitbart/~3/Iihe3U8-cMQ/