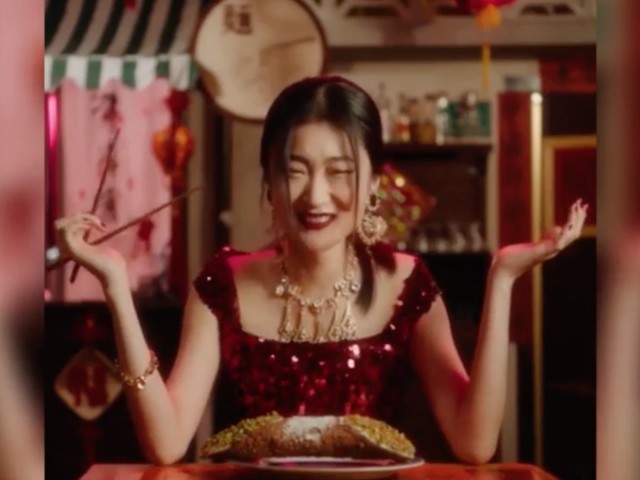 Italian luxury apparel company Dolce & Gabbana posted a videotaped apology on Chinese social media on Friday apologizing for an ad many of their Chinese customers denounced as racist.
In about a week, the company went from a popular choice in one of the world's largest markets for luxury items to tottering on the verge of extinction, battered by a boycott campaign that grew faster than almost any comparable effort in the increasingly boycott-happy Western world.
China remains the heavyweight champion of "sharp power," the use of focused economic pressure to change the behavior of international corporations. In this case, it is unclear if the Chinese government took a hand in organizing the protests. Beijing has not been shy about advertising its involvement in previous sharp power offensives, usually employed to further Chinese foreign policy efforts such as isolating Taiwan.
The Dolce & Gabbana sharp power saga began, ironically enough, with an Internet advertising campaign intended to demonstrate how much the company treasures its Chinese customers. To this end, the company created a series of Instagram videos showing an Asian woman comically attempting to eat Italian food like pizza and cannoli with chopsticks while wearing a D&G dress. The ads were posted under the hashtag #DGLovesChina and were intended to promote the company's upcoming fashion show in Shanghai.
Instagram is banned in China due to the authoritarian government's iron-fisted Internet censorship – the regime grew concerned about Instagram after it figured prominently in 2014 pro-democracy protests in Hong Kong – but Chinese users had no problem seeing the chopsticks ad. Then they saw red, and it was not the red of the lovely dress worn by the Asian model in the videos. The anger was not entirely directed at the concept of the ad but also its little touches, from the stereotypical music playing in the background to the narrator's comical inability to pronounce the names of the Italian designers.
The company has been involved in controversy before, a history it cheerfully acknowledges by selling a "Boycott Dolce & Gabbana" T-shirt for $295, but the astonishing intensity of the backlash against the chopsticks ad clearly caught the Italian designers by surprise. Chinese celebrities pitched in with denunciations of the company's insensitivity, including one of the Chinese actresses best known to Western movie audiences, Zhang Ziyi of Crouching Tiger, Hidden Dragon fame. Zhang vowed she would never again wear D&G products and posted a cartoon of herself as a panda shoving handfuls of human excrement into the mouths of the company's founders.
The second stage of nuclear outrage detonation was achieved when a fashion blogger leaked what appeared to be a furious comment from company co-founder Stefano Gabbana, who expressed his frustration at China's "ignorant dirty-smelling mafia" and topped it off with the poo emoji. Dolce & Gabbana claimed that both its corporate account and that of Mr. Gabbana had been hacked and disavowed the messages. Gabbana made his statement on the controversy by posting a screen capture of his alleged racist messages with the words "NOT ME" emblazoned over them in giant red block letters.
The Shanghai fashion show, billed as the biggest event in D&G's history with more than 1,500 guests, was abruptly canceled just hours before it was scheduled to begin. Gabbana and his partner, Domenico Dolce, posted an agonized statement insisting they loved China and were heartbroken at the interpretation of their ad campaign as racist:
— Dolce & Gabbana (@dolcegabbana) November 21, 2018
By the end of the week, Dolce & Gabbana was temporarily closing retail stores in China and dealing with a protest by Chinese students in front of its flagship outlet in Milan. Departments stores and websites based in China, and even a few foreign outlets that do a good deal of business in China, began dropping D&G products.
"We believe that brands need to be aware of the cultural implications of their actions and understand the potential backlash when customers feel their values have been disrespected. Customers have been returning Dolce & Gabbana products to our stores. With respect to our customers, we have taken the decision to remove the brand from all stores in mainland China, online and in Hong Kong," luxury department store Lane Crawford's president Andrew Keith said in a statement on Friday.
Domenico Dolce and Stephano Gabbana posted a video on Chinese social media on Friday apologizing for the controversy, professing their deep respect for Chinese culture, and unabashedly begging for forgiveness:
The founder of @dolcegabbana said sorry in Chinese to all Chinese people around the world, saying that they will respect Chinese culture more. The apology video was posted on its official Weibo account in China. pic.twitter.com/ADflYhMIhC

— Global Times (@globaltimesnews) November 23, 2018
Social media analyst Jerry Clode of the Shanghai-based Resonance agency told the Washington Post on Friday that the backlash against D&G felt more like organic "grass-roots anger" than the centrally directed, politically motivated boycott campaigns of the past.
The incident can still be taken as a demonstration of how quickly Chinese markets can be shuttered to foreign companies, whether Beijing orders the outrage or merely indulges it. The Financial Times (FT) on Friday said the affair demonstrated "the power of social media to unseat unwitting brands on a scale that senior fashion executives privately admit has left them shuddering."
FT advised:
Greater China accounts for a third of global luxury sales and about a third of Dolce & Gabbana's €1.3bn in annual revenues. Chinese millennials who shop mostly online are the fastest growing group of luxury consumers in the world and the future driver of growth of the luxury industry, according to consultants Bain & Co. Offend them at your peril.
Dolce and Gabbana have long taken pride in their politically incorrect iconoclasm, especially the more outspoken half of the founding team, Stefano Gabbana. It only took a few days for the Chinese to bring them to their knees, almost literally.
http://feedproxy.google.com/~r/breitbart/~3/LyYFDcQDMrU/