Shares of Fox Corporation fell sharply after the company announced it was parting ways with popular conservative host Tucker Carlson.
Shares were down by as much as 5.1 percent after the news broke. They have since recovered some of that ground.
The company said Carlson's last program at the network was broadcast on Friday night. "Fox News Tonight will air live at 8 PM/ET starting this evening as an interim show helmed by rotating FOX News personalities until a new host is named," Fox said.
Prior to the announcement, shares of Fox had climbed 0.3 percent Monday morning.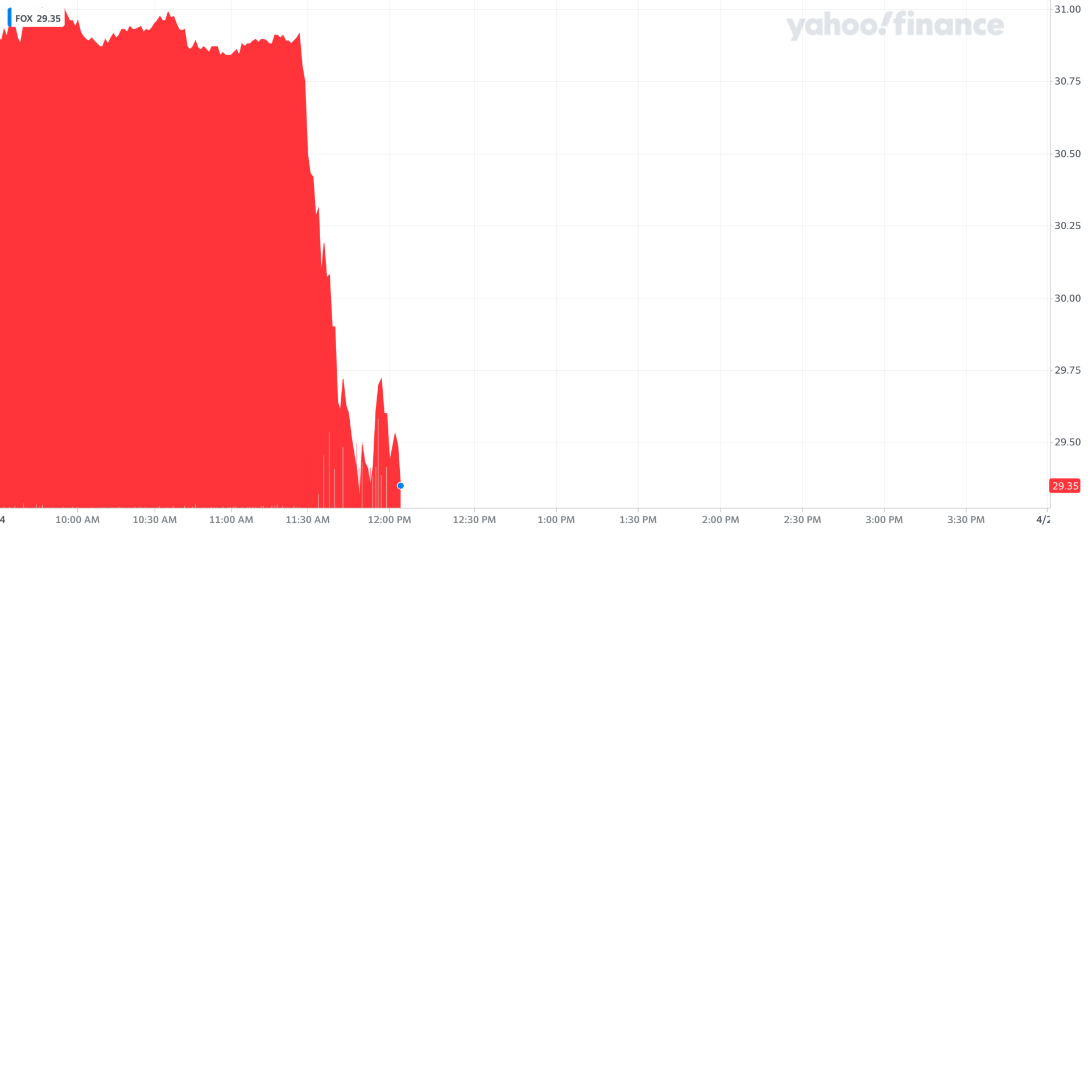 https://www.breitbart.com/economy/2023/04/24/shares-of-fox-plunge-4-after-company-announces-tucker-carlson-departure/