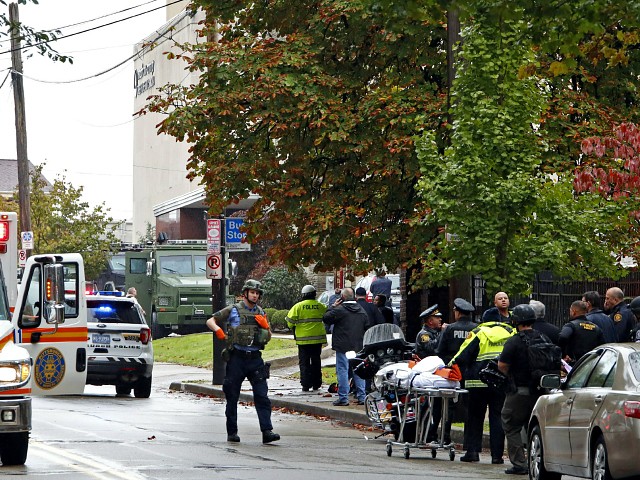 Moms Demand Action founder Shannon Watts criticized the NRA and tweeted for more gun laws before the number of casualties, injuries, and other facts in the Pittsburgh synagogue shooting were even known.
The identification of the shooter and his means of weapon acquisition were also unknown when Watts tweeted about the synagogue shooting. Yet she had no problem leveling criticism at the Second Amendment and urging Congress to pass more gun laws:
Soon, @NRA lapdogs will say that the Jewish Americans celebrating a bris in the basement of their Pittsburgh synagogue should have been armed. Shame them. Shun them.

The Second Amendment is a framework for lawmaking, not a suicide pact. Our lawmakers have the power to stop this. https://t.co/qgwVLRNS5p

— Shannon Watts (@shannonrwatts) October 27, 2018
Watts also used the Pittsburgh shooting as an opportunity to criticize American's gun rights:
Americans are watching yet another horrific mass shooting tragedy unfold, this time at a Pittsburgh synagogue.

Every nation is home to bigots, racists and misogynists – only America gives them easy access to arsenals and ammunition. pic.twitter.com/c4qk2MYPI5

— Shannon Watts (@shannonrwatts) October 27, 2018
Watts's group, Moms Demand Action for Gun Sense in America, is a fellow gun control group with Everytown for Gun Safety. Both groups are funded by Michael Bloomberg.
AWR Hawkins is an award-winning Second Amendment columnist for Breitbart News, the host of the Breitbart podcast Bullets with AWR Hawkins, and the writer/curator of Down Range with AWR Hawkins, a weekly newsletter focused on all things Second Amendment, also for Breitbart News. He is the political analyst for Armed American Radio. Follow him on Twitter: @AWRHawkins. Reach him directly at awrhawkins@breitbart.com. Sign up to get Down Range at breitbart.com/downrange.
http://feedproxy.google.com/~r/breitbart/~3/EBsJGX9je5U/