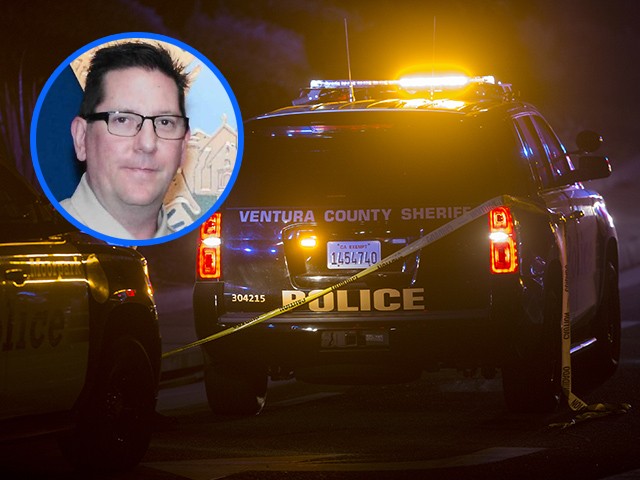 Sheriff's Sergeant Ron Helus, the first victim named in the mass shooting at a country bar in Thousand Oaks, CA, "ran in and no doubt saved others" as a young man opened fire and killed at least 12 people — including the near 30-year law enforcement veteran.
Ventura County Sheriff Geoff Dean choked back tears as he described the sheriff's sergeant killed in a mass shooting at a California bar. The sheriff said Sgt. Helus undoubtedly saved lives by going in to confront the gunman. He says Helus was the first responder and was immediately hit with multiple gunshots.
Further, the officer says a highway patrolman pulled out Helus and waited for a SWAT team as scores of other officers converged on the Borderline Bar & Grill in Thousand Oaks at about 11:20 p.m.
By the time they entered the bar again, the gunfire had stopped, and they found 12 people dead inside, including the gunman. He says Helus was later declared dead at a hospital. Dean says Helus was his longtime friend and gym partner and planned to retire soon after 29 years with the force. He leaves a wife and son. The sheriff says he told Helus' wife "he died a hero because he went in to save lives."
Dean said the shooting, which happened in a typically peaceful neighborhood, is emblematic of a wider change in the nation: "You know, I've been a cop for 41 years, and I never thought I would see the things around the country that would happen. But I've learned, it doesn't matter what community you're in, it doesn't matter how safe your community is. It can happen anywhere."
The Associated Press contributed to this report. 
http://feedproxy.google.com/~r/breitbart/~3/GBQW-QmRqU4/