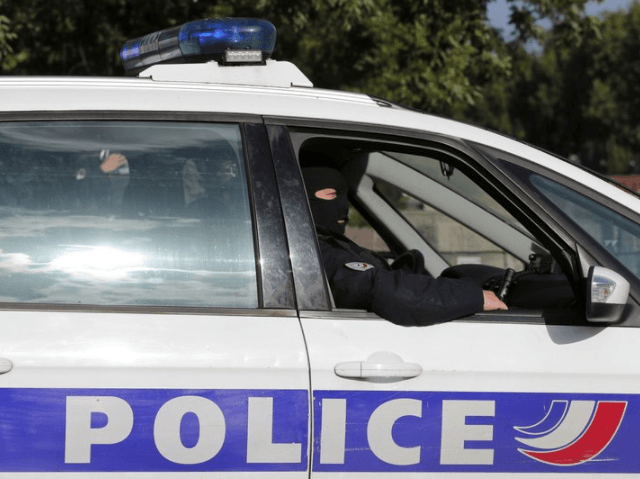 Counterterrorism investigators in France arrested seven Syrians, all members of the same family, in Paris after suspecting that many of them had uploaded videos to the internet pledging allegiance to Islamic State.
Dozens of Paris police, some heavily armed, stormed the family's residence in the Sablons district on Tuesday arresting seven members of the large family which included five children, the oldest in their twenties and one aged 12 who was not arrested, according to sources close to the investigation, France Bleu reports.
Residents of the neighbourhood claimed that the family had been very quiet and kept to themselves, not showing any signs of having been radicalised.
Sources claimed that the raid had not come from an active terrorist plot investigation but rather from videos that had been posted online where family members pledged allegiance to the terror group.
It is also unclear which of the family members were connected with the videos and the case has been passed on to France's domestic intelligence service, the General Directorate for Internal Security (DGSI), to review the case.
Five Terror Attacks Thwarted by France This Year https://t.co/LTZRn3QXFM

— Breitbart London (@BreitbartLondon) October 23, 2018
Since at least 2015, Islamic State has targetted France to recruit new fighters and supporters through the internet and until last year it was illegal for French internet users to visit pro-jihadi websites.
That law was overturned in December by a French court that stipulated: "The visiting [of the websites] must be accompanied by the manifestation of adherence to the ideology expressed on the sites visited; this visiting and this event are not likely to establish by themselves the existence of a will to commit terrorist acts."
Since 2015, the terror group has taken responsibility for some of the most high-profile terrorist attacks in France including the 2015 Bataclan massacre, the 2016 Nice attack, and most recently the supermarket terror attack in Trebes that saw the death of police officer Arnaud Beltrame who was killed after exchanging himself for a hostage.
According to French Interior Minister Christophe Castaner, a total of five major terrorist attacks have been foiled so far in 2018.
Follow Chris Tomlinson on Twitter at @TomlinsonCJ or email at ctomlinson(at)breitbart.com
http://feedproxy.google.com/~r/breitbart/~3/qUnnSGZv9pA/